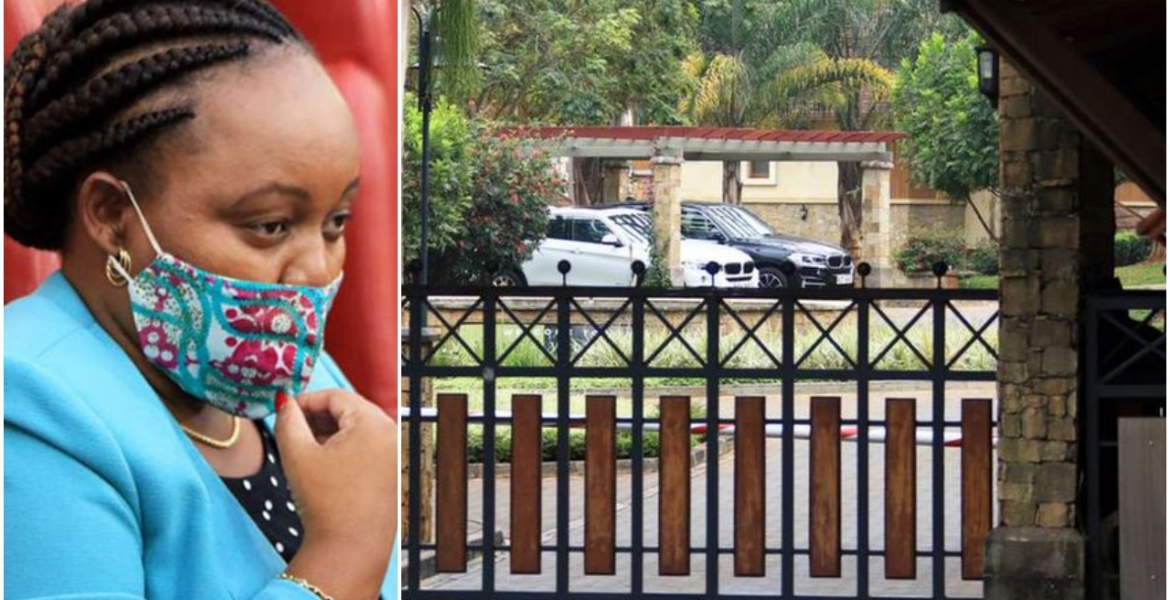 Kirinyaga Governor Anne Waiguru has moved to court seeking to stop a developer from evicting her from a Sh80 million house in Kitusuru, Nairobi.
The developer, Kihingo Village Ltd is demanding Sh44 million in rent arrears from Waiguru but the Governor insists she is the owner of the property and not a tenant.
In court papers, Waiguru claims she paid Sh40 million in cash for the property in September 2015 and had an agreement with KCB Bank to clear the remaining Sh40 million through a mortgage. The mortgage agreement was reportedly not completed.
But Kihingo Village has denied receiving any payment from Governor Waiguru for the mansion, saying she is a tenant and has threatened to auction her property through Chardor Auctioneers if she fails to pay rent for the five years she has stayed in the house. 
Kihingo Village, which is owned by former Tetu MP James Ndung'u Gethenji and his brother Gitahi Gethenji, served Waiguru with a notice requiring her to vacate the property by February 29th, 2020.
Waiguru accuses the company of delaying the KCB mortgage deal by failing to deliver completion documents.
"The delay in completion of the said agreement has been occasioned by the respondents who have failed to deliver the completion documents to enable the bank to register a charge against it before releasing the balance of the purchase price," says Waiguru in court documents.
"… I am not a tenant in the suit property but a purchaser who has so far paid half the purchase price in line with the provisions of the lease agreement dated 25th September 2015."
High Court Justice Elijah Obaga has issued temporary orders stopping Kihingo Village from evicting Waiguru and directed the parties to settle the dispute through an out-of-court agreement.
The matter will be heard in February 2021.