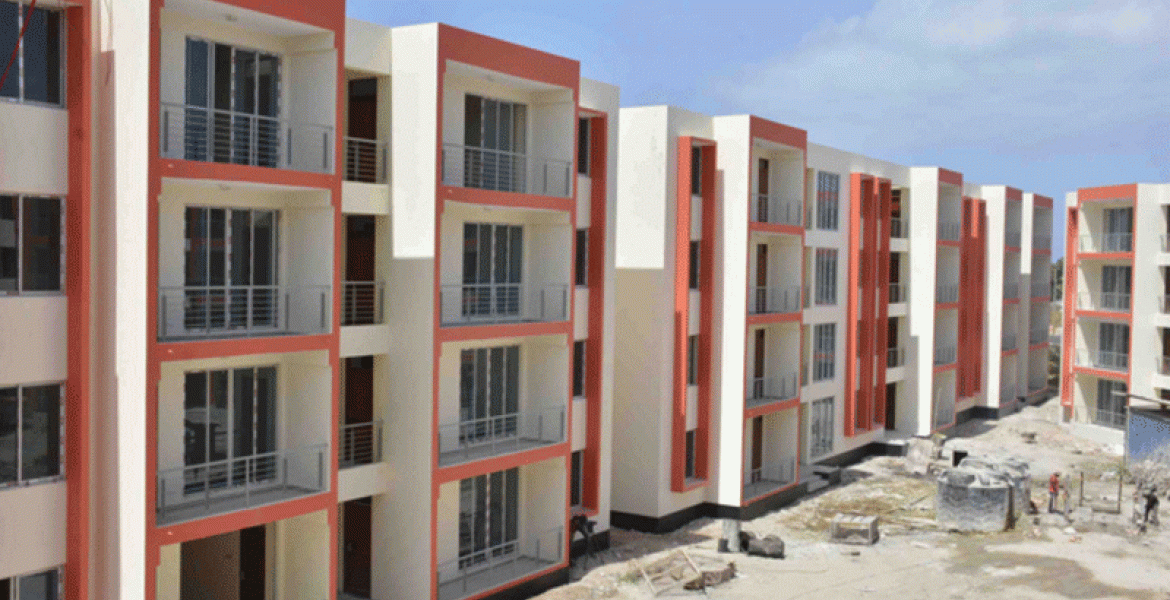 The State Department of Housing and Urban Development and investment company Gulf Cap Africa Limited on Monday inked a Sh13 billion deal for the construction of 6,704 affordable housing units in Starehe, Nairobi.
The project, to be implemented in five phases over a 36-month period, is the biggest Affordable Housing development launched by President Ruto's administration in line with its goal of building 200,000 units annually.
It will comprise 2,000 social housing units, and a total of 4,704 one-bedroom, two-bedroom, and three-bedroom units. 
The project will also feature the construction of social amenities such as swimming pools, food courts, green spaces, LPG and ICT connectivity among other supporting internal infrastructure such as cabro paved driveways.
"Part of the partnership will be the transformation of Starehe and its environs, including the upgrading of the Ziwani dispensary and local schools. This underlines our firm commitment, as a Ministry, to elevate people's living standards and livelihoods by providing affordable, safe, sustainable and dignified communities," Lands and Housing Cabinet Secretary Zacharia Mwangi Njeru said during the groundbreaking ceremony for the project on Monday.
Mwangi indicated that development will not only provide affordable, inclusive homes for Kenyans but also create stimulus for local development through employment opportunities for the youth and women in the construction industry.
"We estimate that close to Ksh500 million of the project value will go towards creating value for the local MSMEs - with at least 50% going towards women. In addition, the project will generate over 10,000 direct and indirect jobs, providing much-needed income for our youth."
The social houses for the lowest cadre of Kenyans will retail at Sh1.155 million while the two models of one-bedroom units will retail at Sh1.65 million and 1.980 million.
The two models of two-bedroom units will go for Sh2.2 million and Sh3.465 million while the different models of three-bedroom units will retail at Sh3.3 million and Sh4.1 million respectively.
Gulf Cap Africa Chairman Suleiman Shahbal thanked the government for the partnership, saying the affordable housing dream would be fully realized by leveraging the power of Public Private Partnerships.
President Ruto presided over the groundbreaking ceremony for the project that will stand on a 24-acre parcel of land in Kariakor, Starehe sub-county.
"An investor is a person that believes in the country. I am encouraging other investors to step forward and partner with the government in this course. I thank you Suleiman Shahbal. Some people get a little money and immediately run to Dubai to buy flats," President Ruto said.