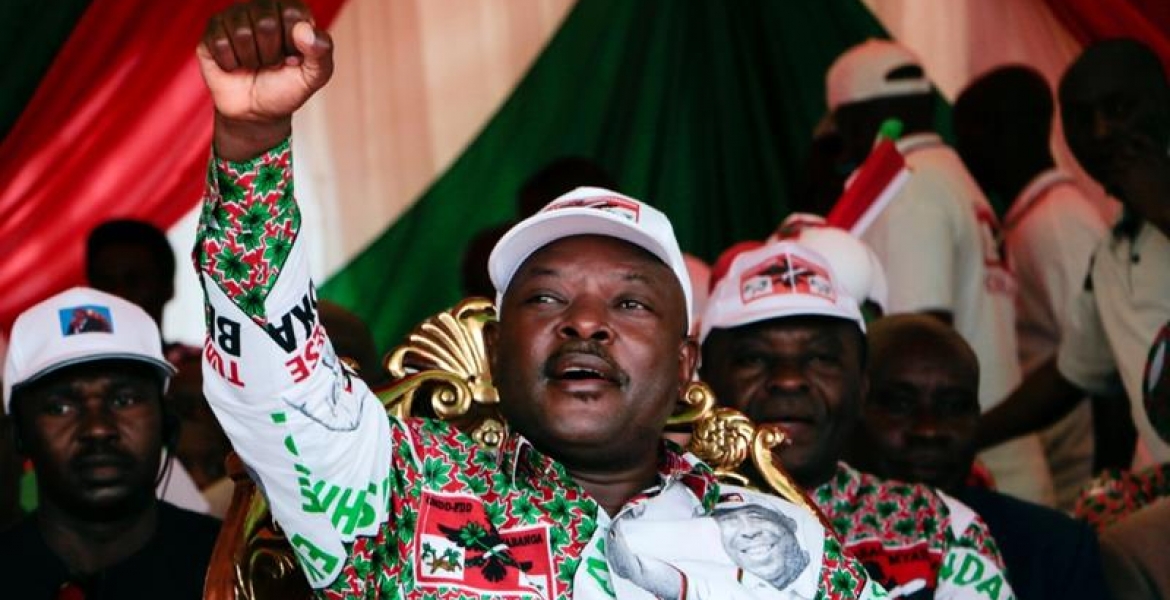 Outgoing Burundi President Pierre Nkurunziza is dead. Nkurunziza, 55, succumbed to cardiac arrest while undergoing treatment at Karusi Fiftieth Anniversary Hospital in Bujumbura on Monday afternoon, reports in Burundi indicate.
"He watched a volleyball match on Saturday afternoon in Ngozi but became unwell later that night. He was rushed to the hospital and by Sunday his health had improved. He was able to interact with people who were around him," Government Spokesman Prosper Ntahorwamiy said in a statement.
Doctors at the facility are said to have performed multiple cardiopulmonary resuscitations (CPRs) for several hours before pronouncing him dead.
"Burundi has lost a son, a President and a key figure of patriotism. He was an example to the people of Burundi as someone who respected God. I urge Burundians to remain calm and continue praying for the soul of the President," the statement adds.
As a result of his demise, the Burundian government has declared seven days of national mourning and the country's flags will fly half-mast during the period.
Nkurunziza's wife Denise Bucumi was on May 28th airlifted to Nairobi for treatment after she was diagnosed with Covid-19.
Mrs. Nkurunziza landed in Nairobi from Bujumbura aboard an AMREF aircraft and was driven to The Aga Khan University Hospital, where she is currently admitted. 
Nkurunziza, who has served as the country's president since 2005, was set to hand over power to his political ally Evariste Ndayishimiye in August. Ndayishimiye was declared the winner of the May 20th presidential election after garnering 68 percent of the votes.