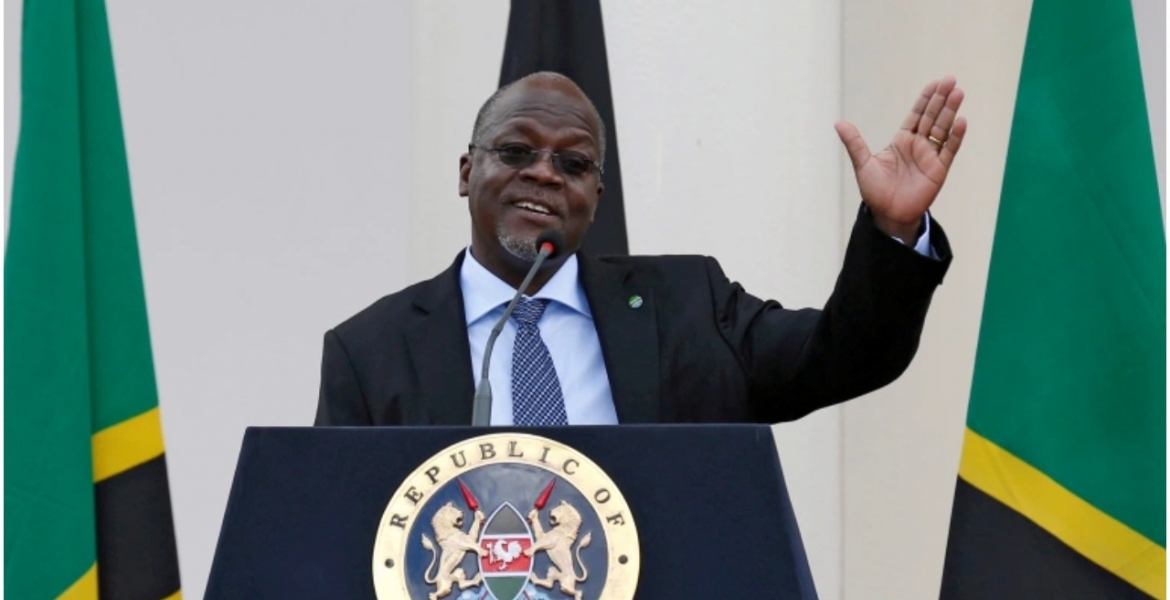 Tanzania President John Pombe Magufuli is dead.
His death was announced by Tanzanian Vice President Samia Suluhu in a televised address on Wednesday night. 
Suluhu said Magufuli, 61, was hospitalized on March 6th at Jakaya Kikwete Cardiac Institute and succumbed to heart complications at Mzena State Hospital in Dar es Salaam on Wednesday.
The Tanzanian government has declared a 14-day period of mourning, during which all national flags in the country will fly at half-mast.
Magufuli's death comes after weeks of speculation on his whereabouts, with reports claiming that he was admitted at the Nairobi Hospital for COVID-19 treatment and later flown to India after his condition worsened.
Magufuli, who regularly addressed public rallies and church congregants on Sundays, had last been seen in public on February 27th.
The Tanzanian government remained tightlipped during the period and it is only recently that Vice President Suluhu and Prime Minister Kassim Majaliwa commented about Magufuli's health.
The two downplayed claims that Magufuli was ailing, with Suluhu indicating that he was undergoing routine medical checkups while Majaliwa said he was fit and "working hard."
Magufuli was serving as the country's fifth president, having been elected in 2015 and re-elected for a second term in October 2020.