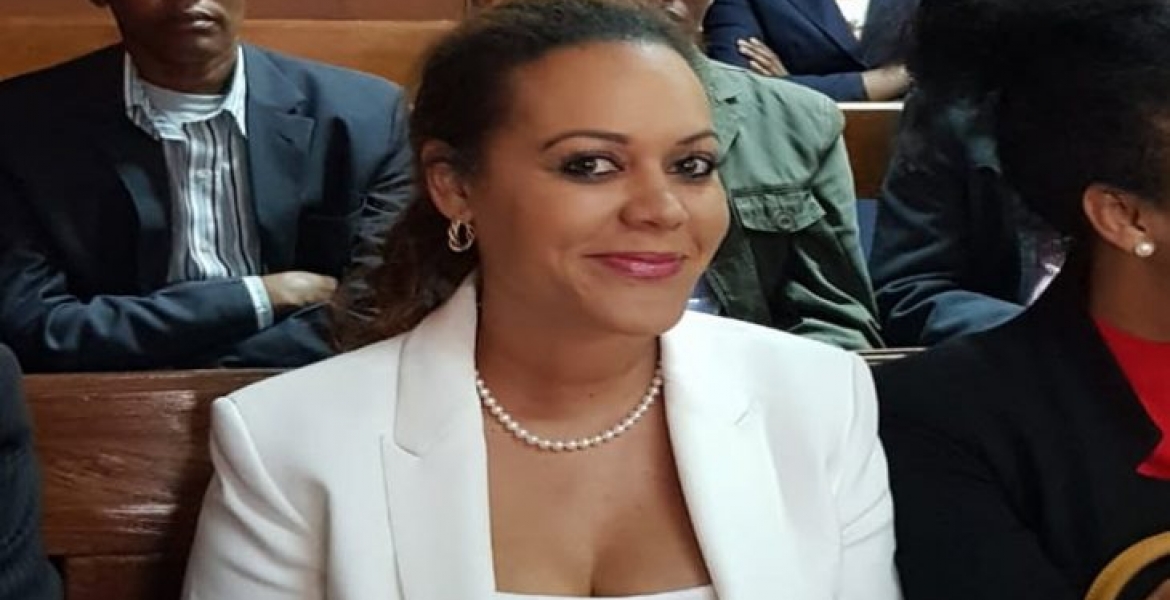 President Kenyatta's nominee for Kenya's High Commissioner to South Korea, Mwende Mwinzi has won the battle to retain her United States citizenship following Thursday's High Court ruling.
Justice James Makau dismissed Mwende's application filed at the Constitutional and Human Rights Division, ruling that it is premature.
The judge ruled that the appointment process was not complete and Mwende should have awaited the decision of the President before filing the case.
"The public interest in this matter in its current process and approval is not complete and should be allowed to be completed," ruled Justice Makau.
At the same time, Justice Makau ruled that an ambassador is not a State officer, but a public officer and hence is not required by law to renounce his or her citizenship.
He further noted that there is no law establishing the office of ambassador as a state office though the Legislature has powers to enact legislation to that effect.
Justice Makau also noted that even if the petitioner was a state officer, she is protected under Article 78 of the Constitution.
"No one chooses [his or her] place of birth or parents," said the judge, adding that being an American citizen by birth, she cannot opt out.
"Article 78(3) b of the Constitution protects her," said Justice Makau, adding that "citizenship by birth is an inalienable right which cannot be taken away."
In her application, Mwende wanted the court to determine whether MPs can grant conditional approval of a nominee and also whether the petitioner has any proprietary right to the office of ambassador.
In June, MPs approved her nomination to the position but on condition that she renounces her US citizenship in line with the Constitution.
She wanted the court to stop MPs from forcing her to relinquish her American citizenship before she takes up the job.
"My US citizenship was acquired by birth and as such, my citizenship or the process of opting in was a consequence of circumstances out of my control," she said in an affidavit.
"I did not participate in the decision to be born in the US and I cannot opt out of that decision. Article 78(3) (b) would only be applicable to people who opted in by applying for citizenship and renunciation would be the process of opting out."