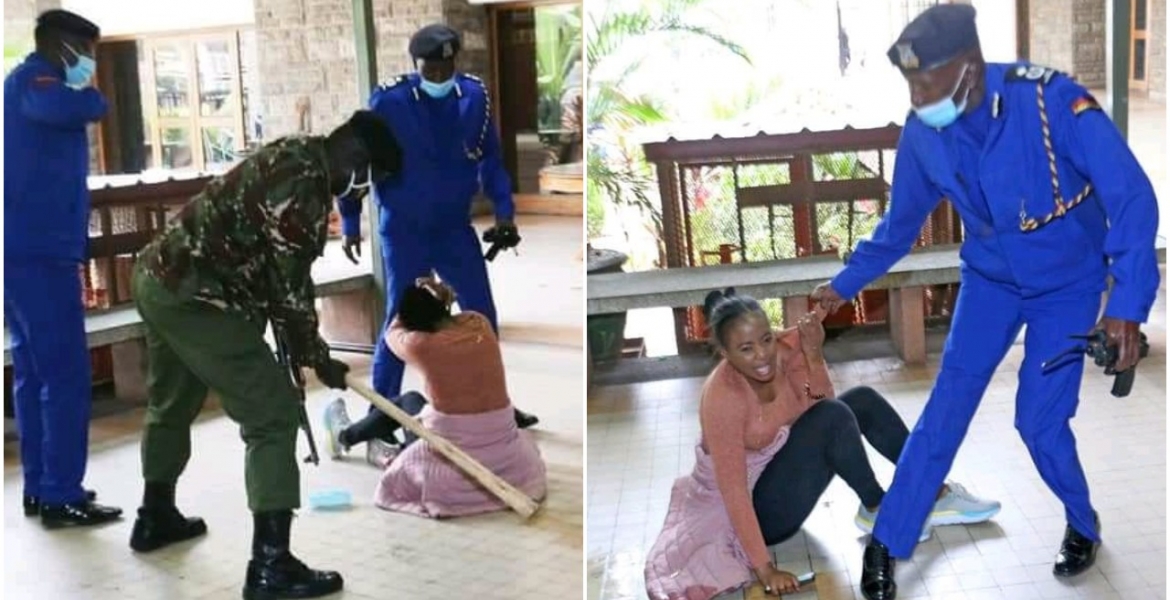 Pictures of police officers clobbering Nairobi MCA Mutheu Musyimi have gone viral on social media, leaving Kenyans in uproar.
The images show Mutheu, an MCA representing Mlango Kubwa Ward, on the floor at City Hall premises begging police officers for mercy as they beat her with a pipe and club.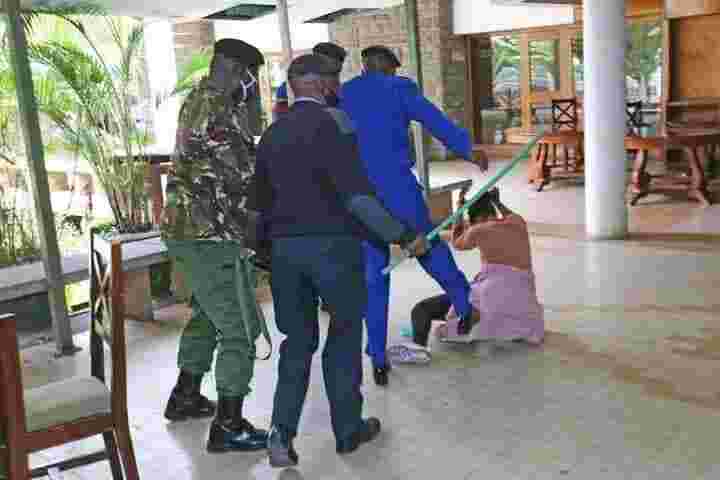 The incident happened on Tuesday after chaos broke out at City Hall where some MCAs tried to storm Speaker Beatrice Elachi's office to eject her. They wanted to serve her a notice for impeachment motion after collecting 62 signatures.
But Elachi reportedly locked herself inside the office and called in police officers who lobbed teargas at the MCAs.
Ms. Mutheu has since reported the matter at Nairobi Central Police Station. She is said to have suffered back and hands injuries.
Here are some reactions from Kenyans online.
@PravinBrown tweeted: "This is mishandling a lady... And these are acts that we should be discouraging in this country... Someone speaking out, will lead to one getting hurt or bad circumstances, losing life."
@ballsy254 wrote: "Sometimes i ask myself if there is female cops in Kenya. Why would a man do this to a lady? She killed who again?😪😪😪😪."
@MrPeaceKe1 said: "It's  time for change. It's no longer a service to harmless citizens but brutality. @DCI_Kenya @FredMatiangi please serve your responsibilities."
@KOT_Loyals noted: "This is how rogue police officers treated Nairobi MCAs today. The only mistake the MCAs commited is to try to impeach Beatrice Elachi. Where is @IPOA_KE?"
@faith_mirema commented: "This must not go unpunished to serve as a warning to the few rogue officers. @IG_NPS must act. Beatrice Elachi is misusing the police service contrary to the police service standing orders."
@Edwin_Karuga quipped: "I care less about the Beatrice Elachi and Sonko drama. I only wonder how Mutyambai, Matiangi and Uhuru find sleep with such images. If this doesn't move you, you don't deserve to be born into humanity."