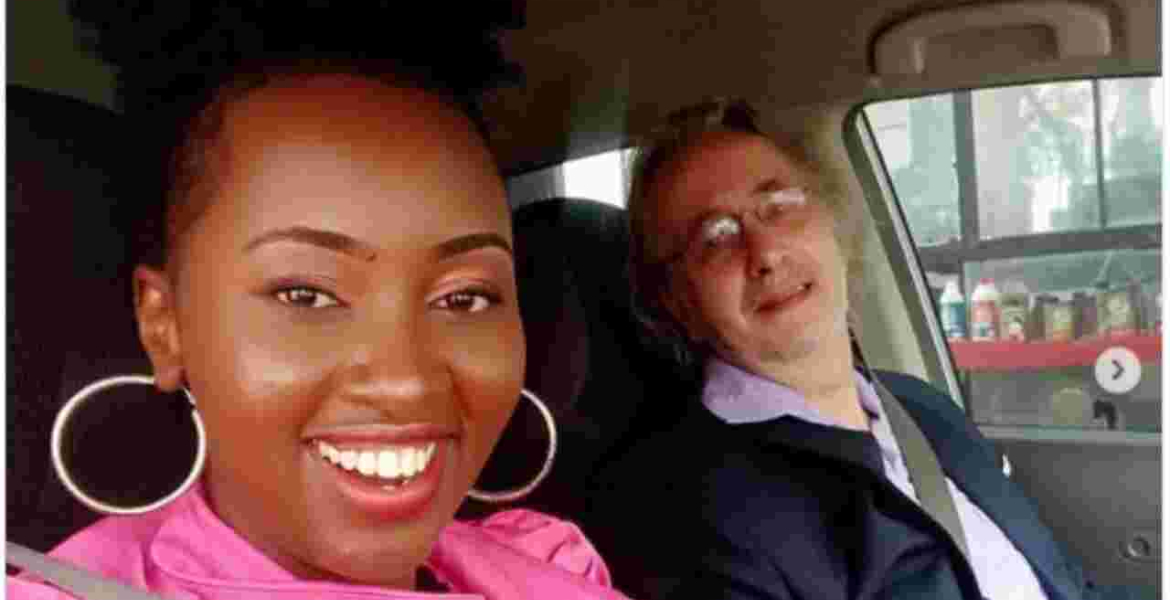 They say love knows no boundaries, and the same goes true in the case of 61-year-old German man Greg Paul Twiss.
Greg sold everything he owned in Germany and moved to Kenya after falling in love with a young Kenyan woman Mary Wanjiru Njuguna, 29.
"I sold everything I had in Germany and came to Kenya because I wanted a family with Mary," Greg said during a recent couple's show on NTV.
"We used to talk a lot. We had communicated for long before I decided to move here."
The German pointed out that stories of Kenyan women swindling foreign nationals in the name of love did not scare him as he was determined to be with Ciru. "It didn't really matter to me what people would say," he said.
Wanjiru, who is 32 years younger than her Greg, admitted her husband is older than her dad by three years but the age gap does not bother her.
Greg, a divorcee, was 52 years old while Wanjiru was only 20 when the two met on Facebook. 
The couple lives in Nakuru and is blessed with twins who are about to turn eight. Greg had three children from his previous marriage.