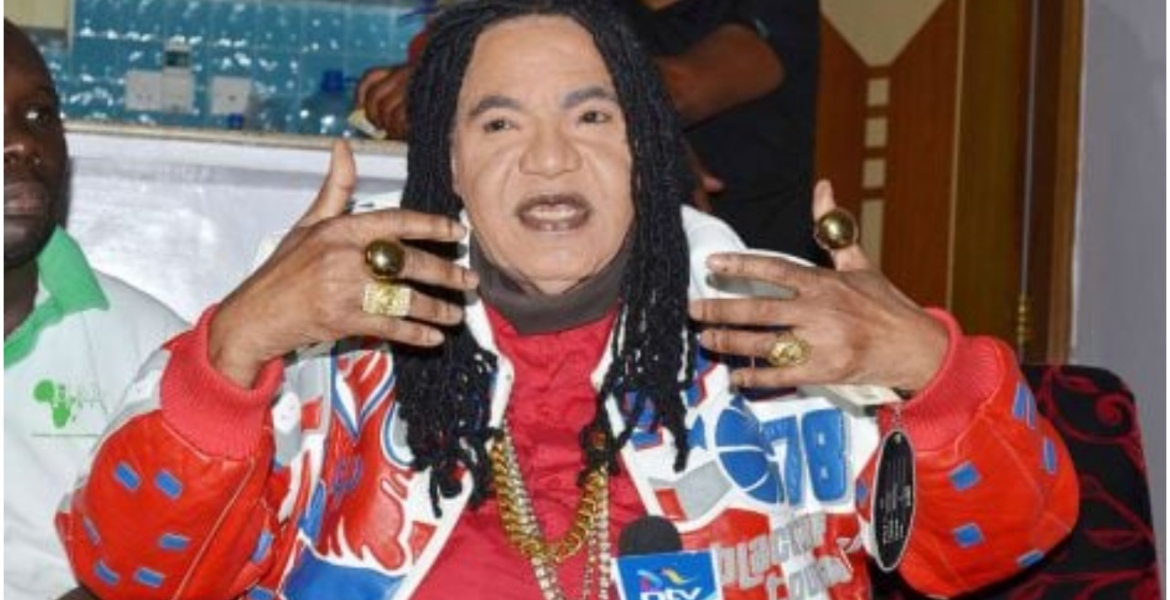 Congolese musician Lulendo Matumona, popularly known as General Defao, has passed away.
Defao is said to have lost consciousness while in his hotel room in Douala, Cameroon on Monday and was rushed to Laquintinie Hospital where he died.
Reports indicate that the Rhumba maestro, who was set to celebrate his 63rd birthday on December 31st, died of coronavirus-related complications. The deceased arrived in Cameroon last week ahead of his New Year's Eve concert in Douala where he was set to entertain his fans.
General Defao fled Kinshasa in 2001 upon falling out with former DR Congo president Desire Kabila and traveled to Zambia before settling in Kenya where he went quiet for years, only to resurface looking unrecognizable in pale skin.
"In Congo, bleaching is a symbol of status and every Congolese man worth his name who aspires to be admired has to bleach," he was quoted as saying in 2016.
After 18 years of self-imposed exile in Nairobi, Defao returned to Kinshasa in 2019 following the election of President Felix Tshisekedi. 
Defao had a successful music career with groups such as Choc Stars band in the 1980s and was known for hits such as 'Sala Noki', 'Familie Kikuta' and 'Madova'. 
His name is mentioned among other Lingala greats including Koffi Olomide, Werrason, JB Mpiana, Nyoka Longo and Papa Wemba.