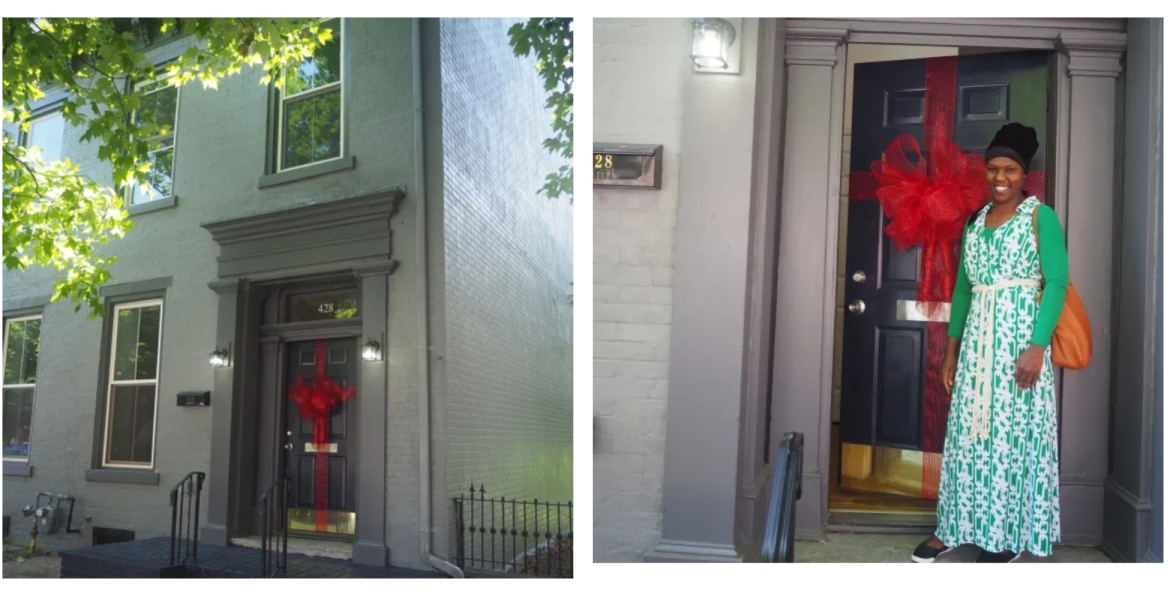 A US-based Kenyan nurse has been given a three-story row home in Lebanon, Pennsylvania after volunteering at a nonprofit organization.
Rabecca Ngugi, who moved to the US more than five years ago, spent 255 hours of "sweat equity" helping Lancaster-Lebanon Habitat for Humanity volunteers rebuild a home at 428 Cumberland Street after a fire destroyed it.
Under the Habitat's first-time homebuyer program, Rabecca and other applicants were required to pitch in and help volunteers repair the house. 
"It was a little bit challenging with COVID, but sometimes you just have to do what you have to do to survive," she said as quoted by Lebanon Daily News.
Since she was accepted into the program in 2020, she spent many of her 255 hours framing walls, hanging drywall, and painting, while at the same time attending nursing school.
On Friday, Lancaster Lebanon Habitat for Humanity organizers officially handed Rabecca and her eight-year-old son keys to her new Cumberland Street home. She will finance her purchase through Habitat's affordable mortgage program.
"I think if you are going through a homeownership process, you better try Habitat. I think they're the best," she said.
Rabecca's home is among the three fire-damaged properties on the 400 block of Cumberland Street that Habitat has been renovating since the build project began in January 2020. Habitat acquired the properties in 2018, with funding secured by the Lebanon County Commissioners.
Rabecca, who received her nursing degree in December, a full full-time in Lancaster but she is considering relocating and looking for work in Lebanon.
"Due to the gas prices, I think it is better to have a job that is closer to home," she said.
Lancaster Lebanon Habitat for Humanity builds homes, communities and hope for families in need of safe, affordable housing across Lancaster and Lebanon Counties.