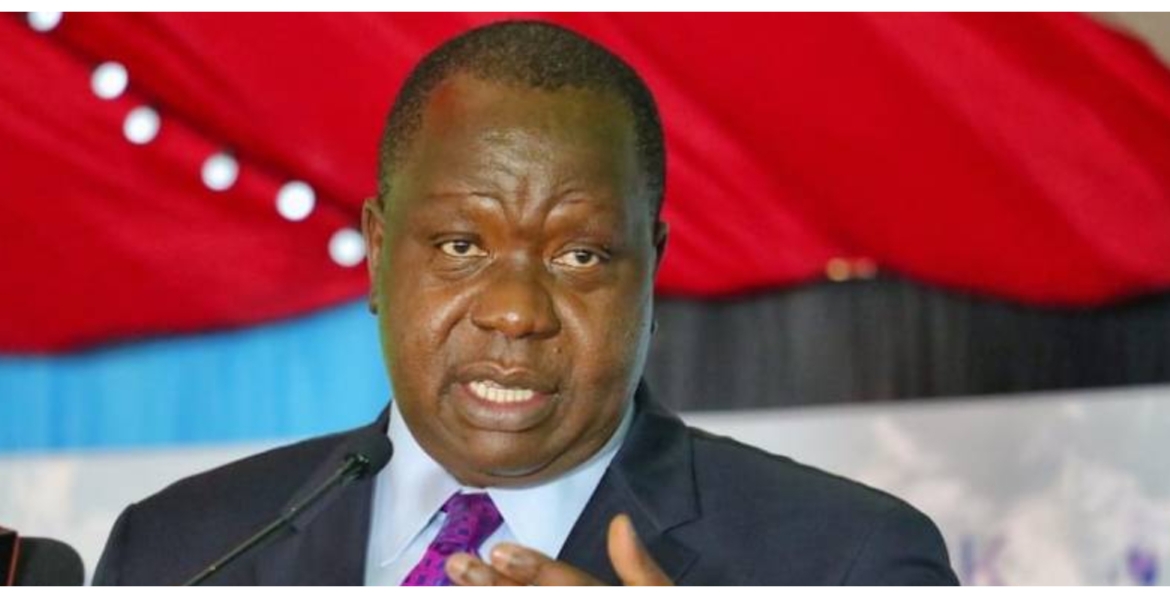 Interior Cabinet Secretary Fred Matiang'i has dismissed Deputy President William Ruto's claims that there is a plot by the government to interfere with next week's elections.
Addressing the press on Friday, Matiang'i termed the allegations by the deputy president as cheap and ridiculous, saying that the government is committed to supporting the Independent Electoral and Boundaries Commission (IEBC) to deliver free and fair elections.
While calling on Kenyans to ignore the allegations, Matiang'i gave an assurance that the government will not interfere with internet or power connectivity as alleged by Ruto, who is eyeing the presidency on a UDA party ticket.
"The Government has no intention of interfering with facilities and utilities that support the conduct of the general elections. It will not shut down the Internet or disrupt power supply," said Matiang'i.
"People forget that we sit at the International Telecommunications Union (ITU) as a country. We are very respected at ITU. Kenya has taken its place of pride in the ICT sector globally. How would we result to doing such petty things like shut the internet?" 
Matiang'i accused Ruto and his allies of diverting their frustration and unnecessary anger at security officers who are only conducting their duties in line with the law.
"Ignore these pent-up frustrations that are being vented on security officials and chiefs. We are just on the receiving end of some people's frustration, disappointment and unnecessary anger," he added.
On Ruto's claims that national government administration officers such as chiefs are being coerced to interfere with the elections, Matiang'i said: "These unsubstantiated allegations are consistent with frequent, unfounded, and unconscionable attacks against the government and public officers by His Excellency the Deputy President."
"Personalized attacks that cast aspersions on public officers who have no opportunity to defend their honour against their seniors injures reputations potentially and exposes the victims and their families to harm… Repeatedly dragging the names of innocent civil servants who are not vying for any elective office into political duels is unfortunate," said Matiang'i.
 "Kenyans should just ignore some of these things, treat them with the extreme contempt they deserve and focus on the election day, let us go like law-abiding citizens, queue, vote and wait for what IEBC will tell us... Our democracy has come of age. this is a beautiful country and God has been gracious to us."