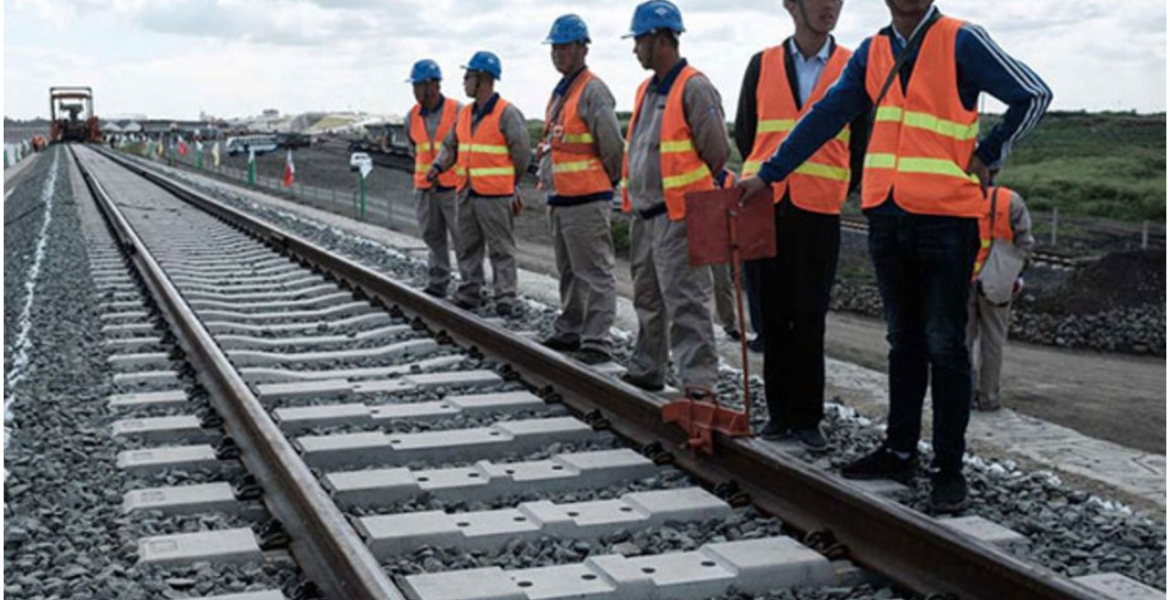 Uganda has inked a Sh5 billion deal with China Roads and Bridge Corporation (CRBC) to rehabilitate its old meter gauge railway. 
Once revamped, the 260-kilometer century-old line will be linked to Kenya's Standard Gauge Railway (SGR) through the Naivasha to Malaba old meter gauge track, which Kenya is upgrading.
This will create seamless transportation of goods from the Mombasa port via SGR and meter gauge rail to Kampala.
The move gives the Chinese-funded Mombasa-Naivasha SGR railway a lifeline after earlier concerns that it would not be economically viable if not linked to Kampala, a major user of the Mombasa port.
The SGR line, which cost nearly Sh500 billion, was initially scheduled to reach Kisumu, where it would be linked to a seaport for shipping to Uganda.
The modern railway line terminated in Naivasha after Kenya and China failed to agree on funding for its extension to Kisumu.
As a result, Kenya decided to upgrade the old Naivasha-Malaba line and build another short track connecting the SGR at Naivasha.
It will take CRBC less than a year to upgrade the Uganda railway line between Malaba and Kampala.
The signing of the Sh5 billion deal between Uganda and the Chinese company was witnessed by President Kenyatta when he attended President Yoweri Museveni's swearing-in last week.
Transport Cabinet Secretary James Macharia, who accompanied President Kenyatta to Uganda said the "idea is to make sure that we have a seamless operation of the meter gauge railway line from Naivasha all the way to Kampala." 
"We had contracted CRBC to rehabilitate the Longonot to Malaba line and the progress is good so far. So, we felt for it to make sense, Uganda had to also start doing the same for their line to make this project complete," he added.