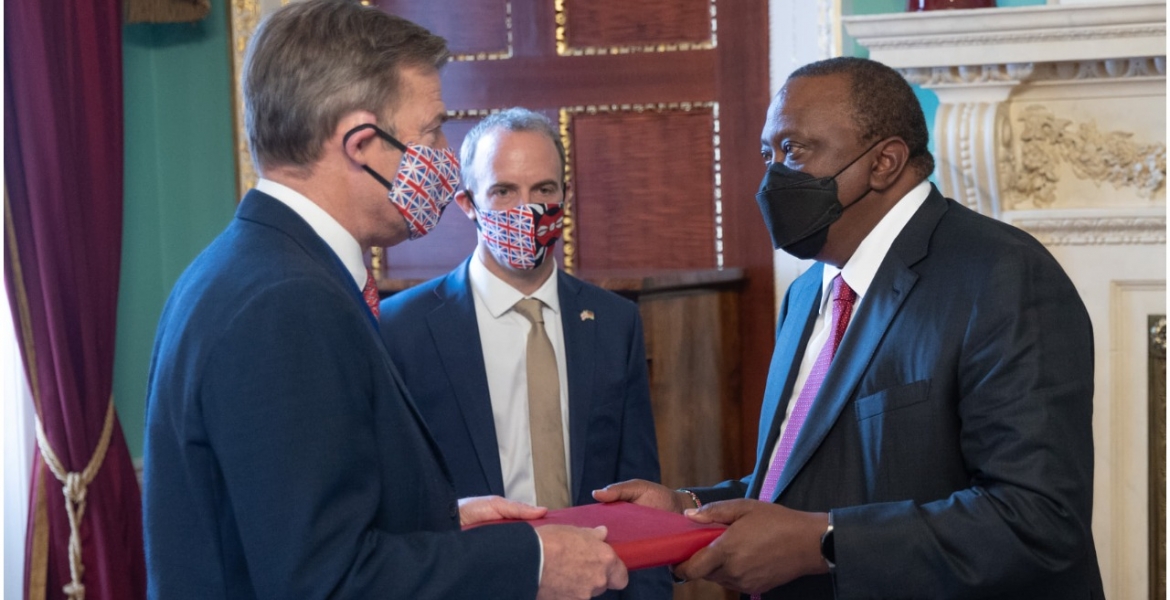 The UK is set to invest Sh20 billion into President Uhuru's Big Four projects, including manufacturing and affordable housing.
The new government and private investment were announced by UK Foreign Secretary Dominic Raab on Tuesday as President Kenyatta began his three-day visit to London. 
Raab, who spoke during a business forum at Mansion House in London, said Sh5.2 billion of UK aid will be matched by Sh3.5 billion of private investment to fund the construction of 10,000 green affordable homes for Kenyans.
The homes will have energy and water-efficient properties for low and middle-income families and will contribute to Kenya's objective of building 500,000 new low-cost houses. 
The investment is a combination of UK government aid and privately raised funds and will go directly into projects.
On the first day of his trip, Kenyatta mainly focused on trade, business, and climate change. Speaking at the business forum, Uhuru invited UK investors to tap into emerging business opportunities in Kenya, saying the country remains one of the most attractive investment destinations on the continent.
Kenyatta showcased 10 investment opportunities worth more than $5 billion that are immediately available under the public-private partnership (PPP) framework.
They include Nairobi Smart Street Lights Project, Nairobi Bus Rapid Transport System, Intelligent Traffic Management System Project, and Galana Kulalu Food Security Project.
Others are Lamu Fishing Port Project, Moi Teaching and Referral Hospital Training Complex Project, Mombasa Industrial Park, Meru Cancer Centre Project, Kenyatta National Hospital Project, and Lamu Port Project.