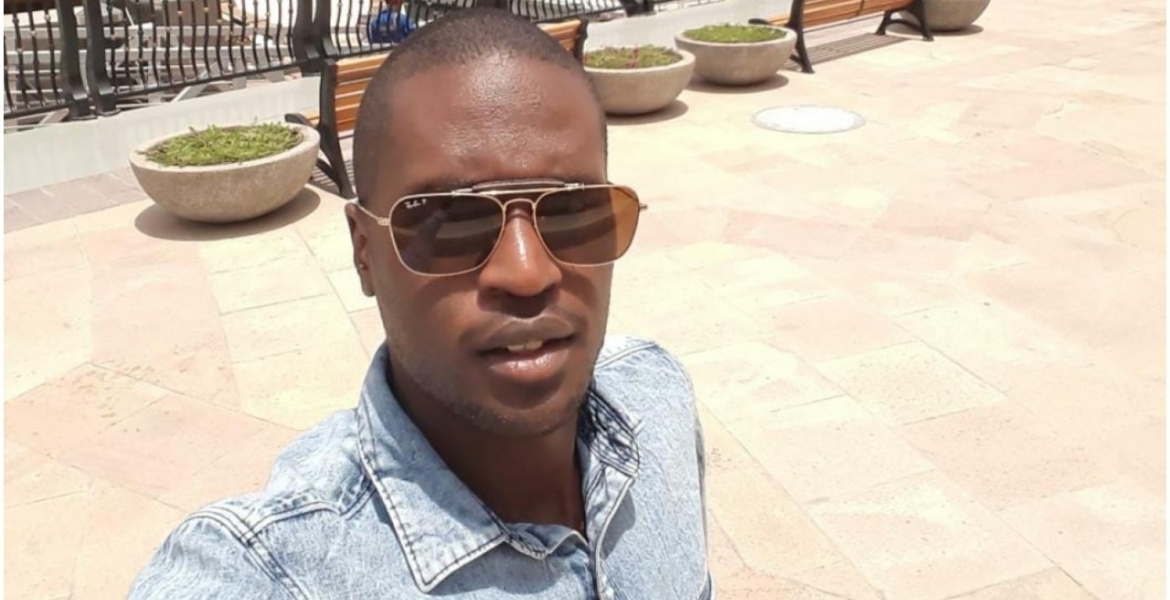 Malcolm Bidali, the Kenyan migrant worker charged with receiving payment to spread disinformation in Qatar, has left the Gulf nation.
The 28-year-old security guard was allowed to leave Qatar on Tuesday after paying a hefty fine, according to Migrant Rights - a Gulf-based rights group. 
"Fifteen weeks after being detained, forcibly disappeared, questioned without legal counsel, and finally charged for activities related to his social media posts, Malcolm Bidali has been allowed to exit Qatar on August 16th after paying a hefty fine," Migrant Rights wrote on Twitter on Tuesday.
The lobby did not give details on the size of the fine Bidali paid or his destination. A source privy to the matter told AFP that the Kenyan paid an undisclosed fine and departed Qatar for an unknown destination.
Bidali was arrested from his accommodation in Doha on May 5th and placed under investigation for allegedly violating Qatar's security laws and regulations. He was later charged with offenses related to payments received by a foreign agent for the creation and distribution of disinformation within the State of Qatar.
Bidali, who moved to Qatar in 2016, worked as a security guard with GSS Certis International and doubled up as a blogger, and labor activist. He blogged under the pseudonym Noah and wrote about labor rights issues such as long working hours, poor wages, working conditions, and unsuitable accommodation.
A few days before his arrest, he had made a virtual presentation to civil society groups on the state of migrant workers in Qatar, where he gave his experience working as a security guard there.
He was released on June 2nd after being held in solitary confinement and with no access to an attorney for four weeks.