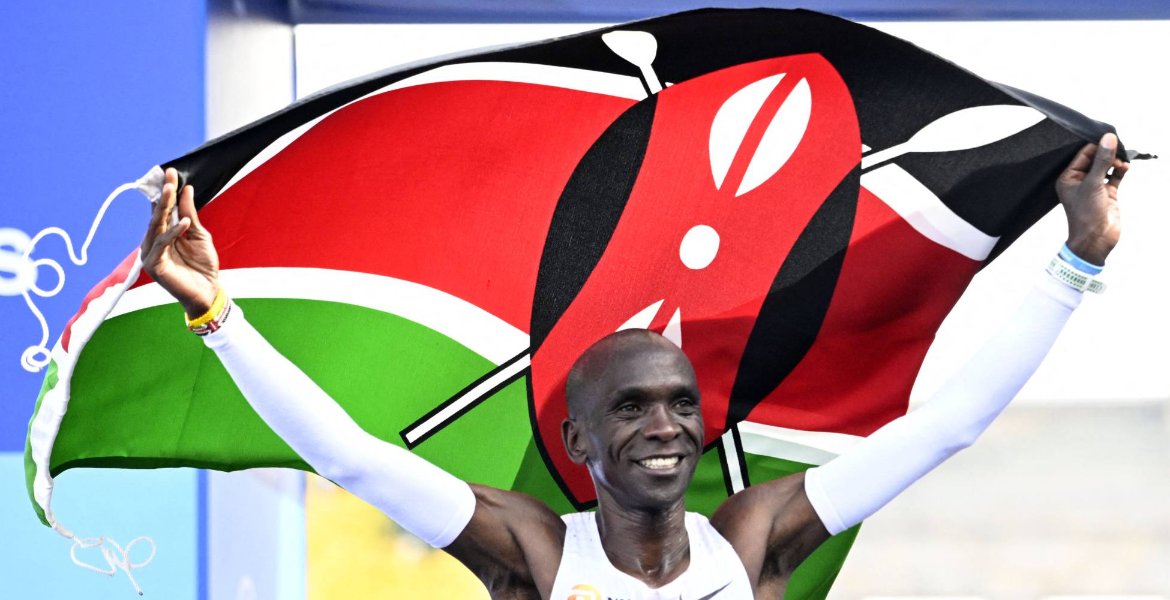 Kenya's Eliud Kipchoge Breaks World Record During Berlin Marathon
Kenyan marathon specialist on Thursday, May 18 won the 2023 Princess of Asturias Award for sports. 
The foundation's panel of judges which organises the prizes concluded that Kipchoge,38, is a legend in world athletics and the best marathon runner of all time. The panel of judges dubbed the 38-year-old a philosopher for his acute concentration on running. The marathon legend has bagged 10 editions of major marathons including the London and Berlin marathon. Kipchoge is the current Olympic marathon champion after he set a new world record at 2 hours, 1 minute, 9 seconds. 
In a statement, the foundation awarded Kipchoge Sh7.4 million an equivalent of 50,000 euros. On top of the cash prize, the foundation also culminated Kipchoge's win with a Joan Miró sculpture. The sculpture signifies the award, diploma and insignia conferred by Princess Leonor of Asturias. 
"In keeping with these principles, the Princess of Asturias Award for Sports is to be granted to careers which have become an example of the benefits that practising sports can bring to people, via their promotion, fostering and advancement of the sport and sense of solidarity and commitment," the foundation stated. 
The marathon legend said that the award motivated him to stamp his legacy in athletics, further signifying his gratitude to the Princess of Asturias, and the Spain Majesties. The awards are held every year in the Spanish city of Oviedo. Before hanging his boots, Kipchoge endeavours to break his Vienna record of 1:59:40.