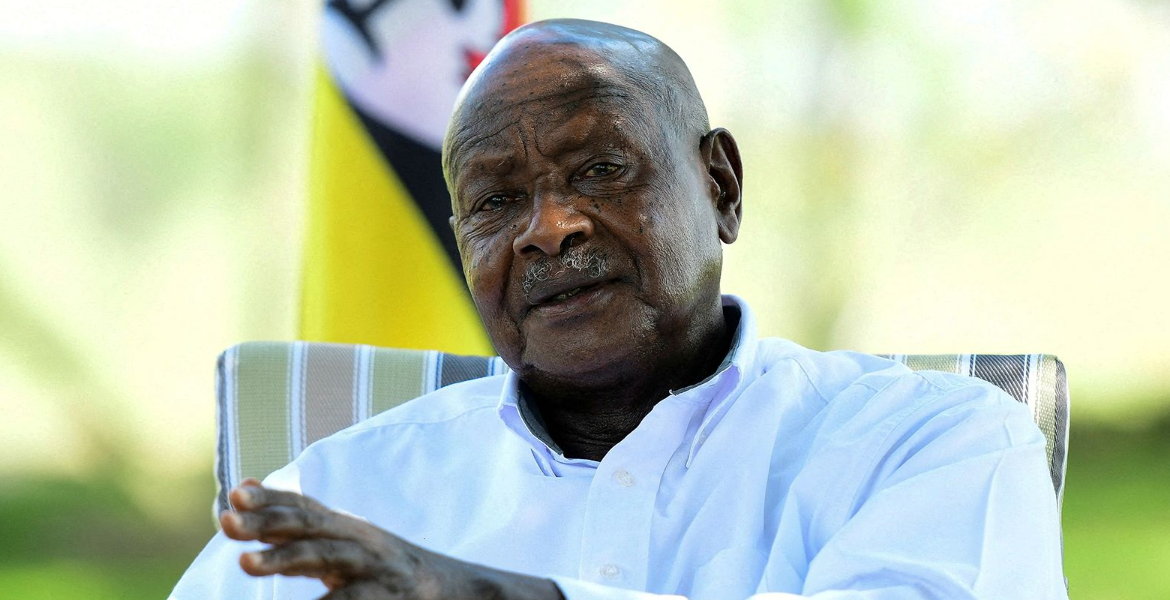 Uganda's President Yoweri Museveni
Uganda President Yoweri Museveni has threatened to deport the Turkana people in Uganda within six months for participating in cattle rustling and smuggling of illegal guns.
President Museveni issued an executive order dated May 19, 2023, calling on the Turkana population in Uganda to return the cattle they have stolen in the Karamoja region around Kobebe Dam. He lamented that the presence of the Turkana herders in the region has since destabilised his country. The executive order issued a stern warning that once expelled from the country, the Kenyan Turkanas will not be granted entry into Uganda again with their cattle. 
"I give the Turkana population, 6 months to implement my directives. If, however, the issue of the guns illegally entering Uganda, the hand-over of the criminals who killed our Geologists or the use of traditional justice and the return of the stolen cattle, are not resolved, I will have no alternative but to expel all the Kenyan Turkanas and their cattle and they will never be allowed to re-enter Uganda with their cattle," the executive order reads in part.
 The executive order comes after a Ugandan martial court sentenced 32 Kenyans to 20 years in prison for possessing firearms in the country. The Turkana herders pleaded guilty, however, they were convicted to serve jail terms at Moroto Government Prison in Northern Uganda. The herders were from Olum in Lodwar. According to Mr Museveni, the Turkana herders were allowed into the country to smuggle their cattle but not to smuggle guns. He lamented that the herders ignored the command, proceeding to arrange raids and rape women in the Karimajong area.  
President Museveni has given President Ruto's administration 6 months to provide 2,245 cattle stolen by the Turkana herders and also hand over herders accused of killing 3 people in Uganda.