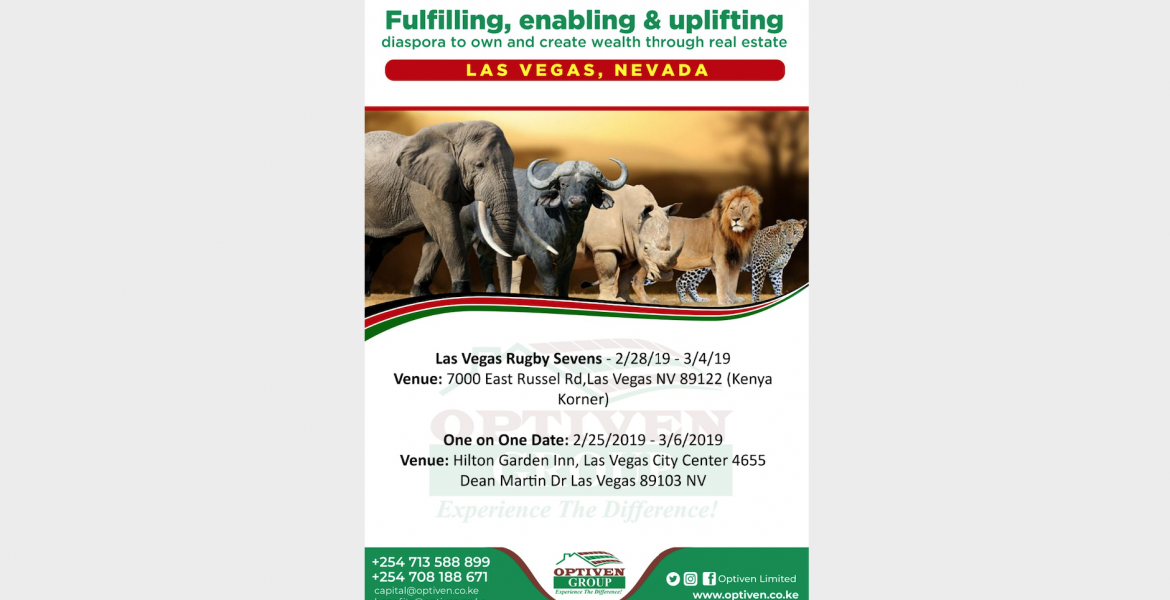 Leading real estate firm Optiven Group will be showcasing in Las Vegas Nevada from February 28th, 2019 to March 7th, 2019 to coincide with the 2019 USA Sevens Rugby.
2/25/2019 - 3/6/2019: Optiven will be holding on-on-one meetings at Hilton Garden Inn, Las Vegas City Center (4655 Den Martin Dr, Las Vegas, NV 89103).
2/28/2019 - 3/4/2019: Find the Optiven team at Kenya Korner outside Boyd Stadium during the Las Vegas Rugby Sevens (7000 East Russel Rd, Las Vegas, NV 89122).
For more information:
Tel/WhatsApp:
+1 702-619-7722
+1 702-666-7999
Email:
capital@optiven.co.ke
benefits@optiven.co.ke
Website:
www.optiven.co.ke