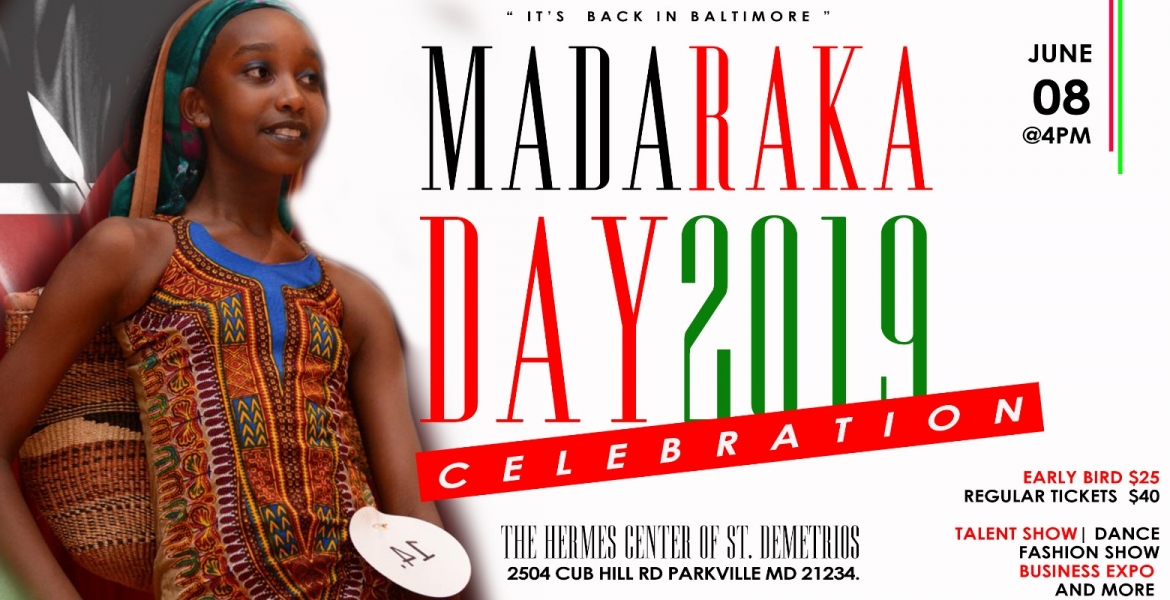 The Madaraka Day Event Organizing Committee, in conjunction with Elimu wish to invite you to the 2019 Madaraka Day in Baltimore Celebration on June 8, 2019.
Madaraka Day (Independence or Self-Governance Day) is a national holiday celebrated on June 1st  in the Republic of Kenya to commemorate the day Kenya attained independence.
The event aims to connect Americans  of Kenyan descent  with their heritage through Talent Show, Music, Dance, Drama, Poetry and other cultural presentations.
The Kenyan Ambassador to the US will  be a guest of honor.
The famous Kenyan comedian Eric Omondi will also grace the event.
 Kenyan Businesses and organizations will feature as event sponsors.
This event was previously held in 2012-2014 with attendance of about 600 guests and is back again by great public demand!.
Venue:  The Hermes Center of St. Demetrios
Address: 2504 Cub Hill Rd Parkville MD 21234
Date/Time: Sat, June 8th, 2019 at 4pm
The Organizing Committee has decided to extend the $25 Early Bird Ticket Sales to May 25, 2019.
*Very limited tickets left!*
All tickets are $25 for everyone 3 and up.
After May 26th - June 1st, Tickets will sell at $40 while Tickets last.
You can buy tickets at https://madarakadaybaltimore.com or https://madarakadayinbaltimore2019.eventbrite.com.
If you already got your tickets please pass this on to friends and family.
No tickets will be sold at the door.
Please follow link to the website for tickets and more information
www.madarakadaybaltimore.com
Julie Weche
Elimu Center Founder and Chairperson Madaraka day Baltimore Event Organizing Committee.