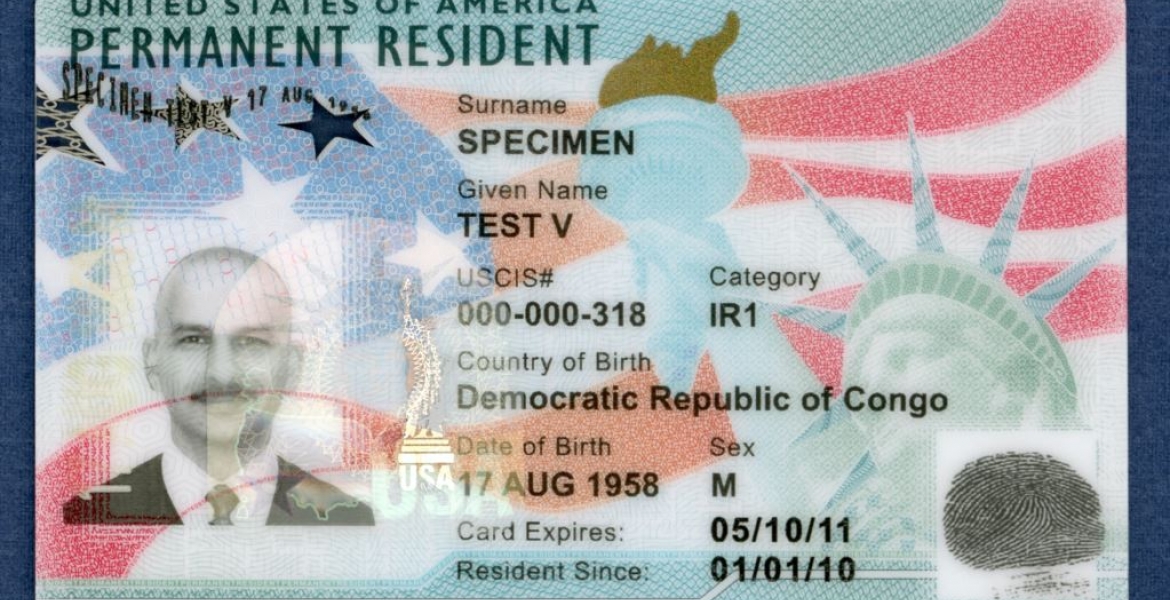 United States Citizenship and Immigration Services (USCIS) on Monday, May 1st began issuing newly re-designed tamper-proof Permanent Resident Cards (Green Cards).
The new cards "use enhanced graphics and fraud-resistant security features to create cards that are highly secure and more tamper-resistant than the ones currently in use," read a press release by the USCIS.
According to the USCIS, the new Green Cards will:
Show a unique graphic image and color palette;
Have an image of the Statue of Liberty and a predominately green palette;
Have embedded holographic images;
No longer display the individual's signature; and
No longer have a magnetic stripe at the back.
USCIS says individuals holding the old designs should continue using them until the expiry dates indicated on the cards.