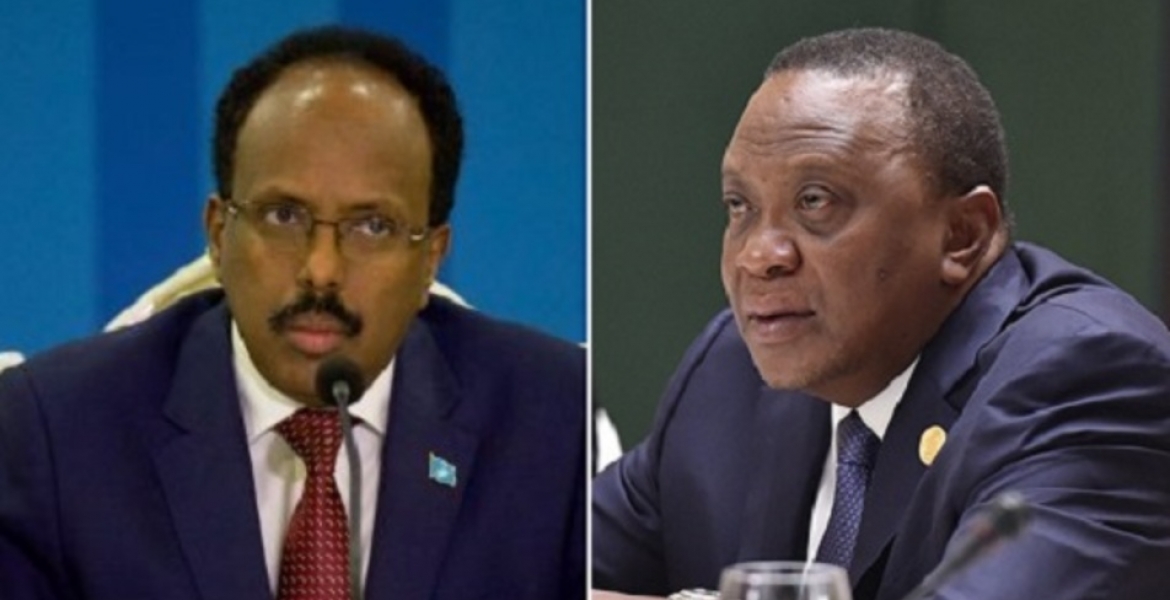 The ongoing diplomatic feud between Kenya and Somalia has taken a new twist after the latter imposed visa restrictions for Kenyans.
Through a notice on Monday, Somalia's Immigration and Naturalization Directorate said Kenyan nationals will from December 13th be required to obtain visas before traveling to the country.
Previously, Kenyans were being issued with Somali visas upon arrival.
"In line with the Federal government's policy of ensuring security, improving migration management and reducing the risks of Covid-19 Infections, from December 13, 2020, all Kenyan passport holders traveling to the territory of the Federal Republic of Somalia are obliged to obtain visas from Somali embassies," the directorate stated.
For holders of diplomatic passports, they will be required to get prior approval from the Minister of Foreign Affairs and International Cooperation of the Federal Government.
"Any traveler with a Kenyan passport that does not adhere to the above policy will be denied entry," the directorate warned.
The development comes a week after Somalia expelled Kenyan ambassador Lucas Tumbo over claims that the Kenyan government was meddling in its internal and political affairs. 
"The Federal Government of Somalia notes the Kenyan Government's attempt to infringe upon the sovereignty, territorial integrity, political independence and unity of Somalia and hereby express its deepest regret with the Kenyan Government's continuous interferences in the internal and political affairs of Somalia," Somalia's Ministry of Foreign Affairs and International Cooperation said.
The ministry alleged that Kenya was trying to influence the regional President of Jubaland Axmed Maxamed Islaan to renege on the election agreement reached in September in Mogadishu in order to pursue its political and economic interests in Somalia.
Kenya and Somalia are also entangled in a maritime border dispute over 100,000 square kilometers in the Indian Ocean reported to be rich in gas and oil deposits.
Somalia moved to The Hague-based International Court of Justice (ICJ) after talks between the two countries over who owns the area broke down.