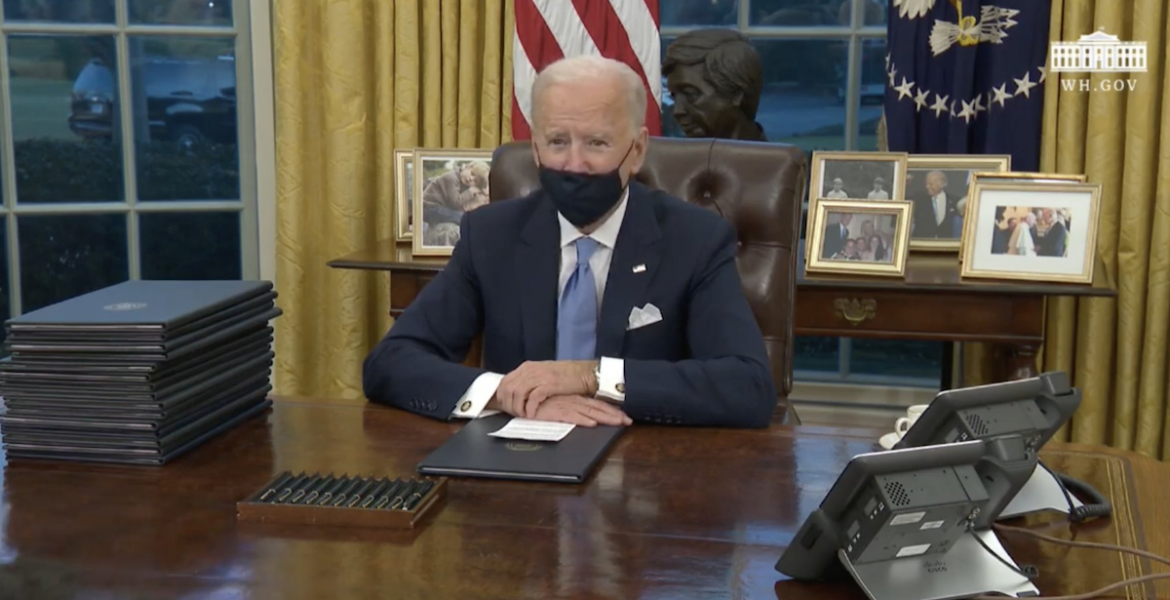 President Joe Biden has signed several immigration-related executive orders that overturn policies of the Trump administration.
Just hours after being sworn in after the 46th president of the United States, Biden signed an executive order that overturns in the travel ban on majority Muslim countries imposed by Trump in 2017.
Biden also signed an order repealing a Trump executive order that cracks down on undocumented immigrants in the US by withholding federal funding for so-called sanctuary cities, as well as an order to immediately stop the construction of a border wall on the US-Mexico border.
Biden also extended to 2022 a deferral from deportation for thousands of Liberian nationals who have lived in the US for decades under a protected status. Trump had sought to end the protection, saying conditions in Liberia that triggered the protection had improved.
Among other non-immigration related executive orders Biden also signed in his first hour in the Oval Office were orders rejoining the Paris Climate Agreement, rejoining the World Health Organization,  extension of moratorium on eviction and foreclosures until at least March 31st due to the COVID crisis, and mandating masks on federal buildings and masks.