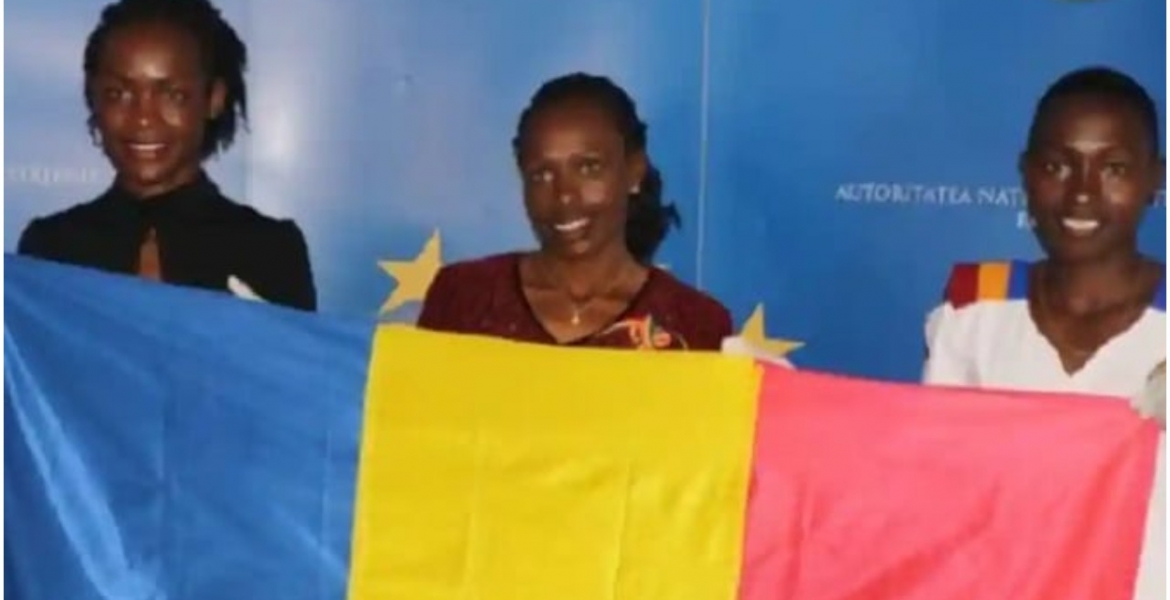 Three Kenyan-born athletes have been granted Romanian citizenship to represent the country at the international level.
Joan Chelimo, Stella Ruto, and Delvine Meringor switched their international allegiance in a bid to get more opportunities to compete on the global stage.
They were granted Romanian citizenship on Thursday after taking oaths at the National Citizenship Authority. 
The three are now eligible to represent the southeastern European nation in the upcoming Olympics in Tokyo, Japan.
Florin Florea, president of the Romanian Athletics Federation said the move demonstrates the country's willingness to accommodate foreigners. 
"It is a very important moment for Romanian athletics. We show everyone that we are an open nation, with a European thinking and by the arrival of the three athletes we strengthen the Romanian team. I want Romania to evolve in the European Super League in 4-6 years," she said. 
The three are expected to participate in Romania's National Championship of 5,000 and 10,000 meters in Piteşti next week. 
Speaking moments after she received Romanian citizenship, Chelimo said she looks to "win as many medals for Romania as possible."
Chelimo has previously participated in many races locally and abroad, including the UK, Spain, and Morocco. She won the Cardiff City half marathon in 2014 and the Berlin half marathon in 2016.