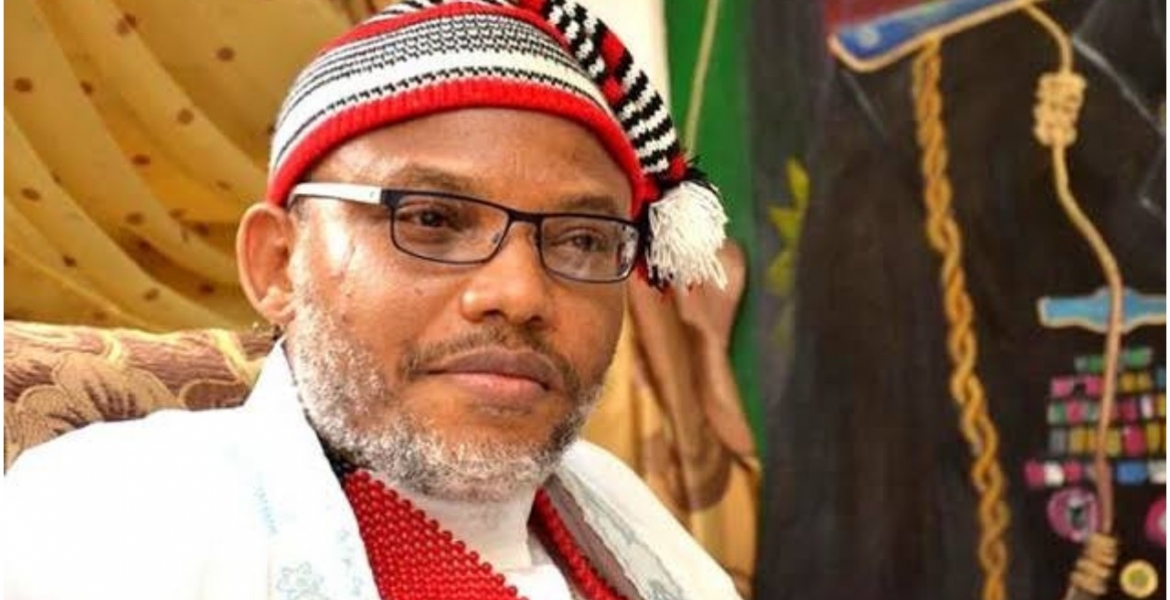 Kenya has denied role in the arrest and extradition of Nigerian separatist leader Nnamdi Kanu.
The circumstances surrounding Kanu's arrest and extradition have been a subject of media speculation in Nigeria.
Kanu's family on Thursday claimed that the Indigenous People of Biafra (IPOB) leader was arrested in Kenya from where he was deported to his country.
"The Mazi Nnamdi Kanu's family has learnt that he was unlawfully arrested in Kenya, detained and subsequently subjected to extraordinary rendition from Kenya to Nigeria where he is now detained," his brother Kingsley Kanu said.
But Kenyan authorities led by Director-General of Immigration Services Alexander Muteshi rebuffed the family's claim.
"I am not in the picture of his presence in the country. I am only able to tell if somebody entered the country legally," Muteshi told Nation.
Kanu, who is facing 11 counts of treason, treasonable felony, terrorism and illegal possession of firearms, jumped bail in 2017 and fled Nigeria.
He was arraigned before a Federal High Court in Abuja on Tuesday and will remain in custody. The case was adjourned till July 26th and July 27th.
Kanu is accused of instigating violence in the Southeastern Nigeria that resulted in the loss of lives and property of civilians, military, paramilitary, police forces and destruction of civil institutions and symbols of authority.
Nigerian security and intelligence agencies said were on the trail of Kanu for more than two years before he was re-arrested.
Nigeria's Minister of Information and Culture Alhaji Mohammed said Kanu was living "a five-star life across several countries."
He described Kanu's re-arrest and repatriation as "one of the most classic operations of its type in the world''.
Mohammed did not disclose in which country the fugitive leader of the proscribed IPOB was arrested.
The British High Commission in Nigeria denied claims that Kanu was arrested or extradited from the UK.
Dean Hurlock, the head of communications at the commission said the British government was in the process of seeking clarification from Nigeria on the circumstances surrounding the arrest and extradition of Kanu.