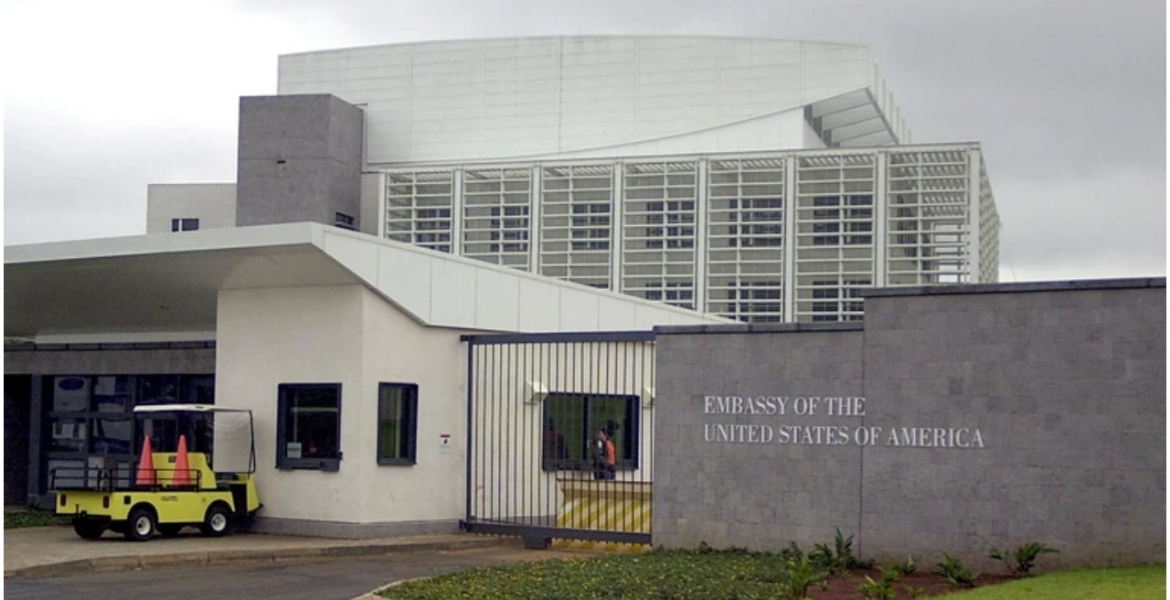 The United States Embassy in Kenya has expanded the Interview Waiver Program for non-immigrant visas in a move aimed at clearing a backlog of applications.
The Embassy announced on Friday that Kenyans seeking to renew their tourist, business, student, or crew U.S visas will no longer be subjected to interviews, effective immediately.
"Effective immediately, those applying for tourist/business (B1/B2), student (F, J, M), or crew visas (C1/D) categories may be eligible for a visa renewal without an interview," the Embassy said in a statement.
To qualify for this program, one must be applying for the same visa category, and the visa should not have expired more than four years ago. Initially, the limit was capped at one year.  
The move follows US Ambassador to Kenya Margret Whitman's pledge last month to reduce the backlog of visa interview appointments at the embassy.
The ambassador indicated that she has put in place a dedicated team at the embassy to reverse the situation, adding that she regrets the inconvenience caused by the delays, especially for students seeking to study in the US and patients.
"We have families who intend to seek medical services in the US, I promise them that there will be no further frustrations," she added.
In July, the US embassy announced that the first available dates for a visitor visa appointment in Nairobi are in June 2024. 
The embassy indicated that since resuming full operations in February this year, it has doubled the number of daily interviews and will continue to add additional staff and increase capacity over time.
It also highlighted some of the measures it has put in place to address the current delays, including instituting a Visa renewal process that will not require an in-person interview for certain applicants. 
"Kenyans renewing visitor (B1/B2 category) or student Visas (F category) whose visas expired less than one year ago may be eligible to renew without an interview," read the statement.
The embassy further noted that expedited appointments will be made for emergency situations such as the death of an immediate family member, the need to travel for urgent medical care, and students whose program begins in less than 30 days and who will suffer irreparable harm.