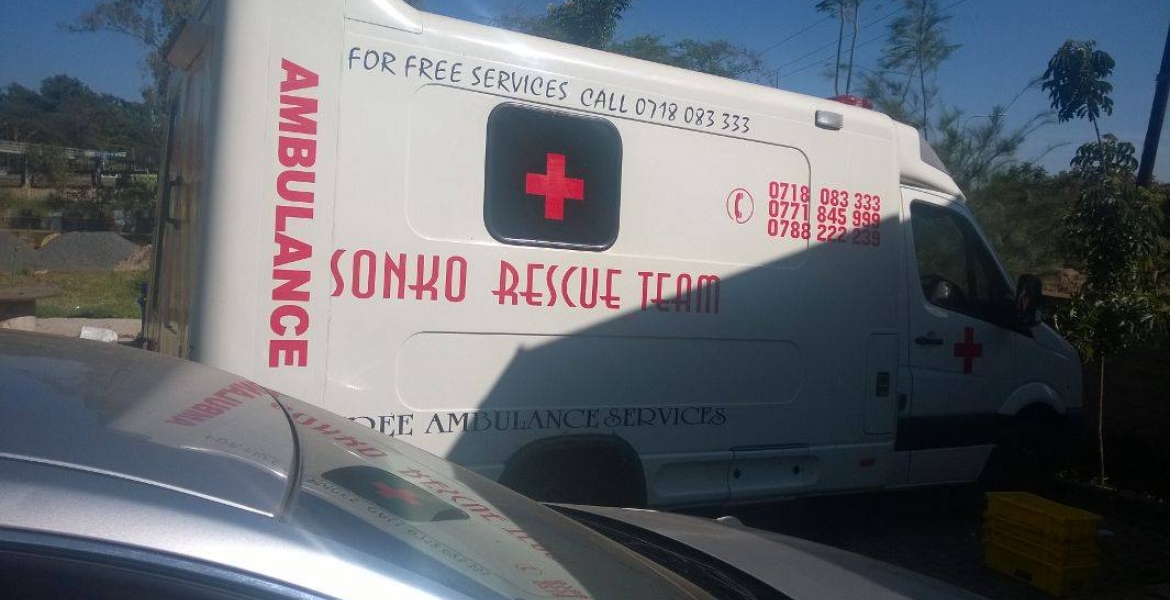 Nairobi Senator Mike Sonko has officially registered his Sonko Rescue Team as a Non-Governmental Organization (NGO).
Sonko's fleet of vehicles that include a Land Cruiser, a Hammer, Mercedes Benz, and a Limo provide a myriad of free services in Nairobi County, including ambulance, towing water, security, emergency response and hearse services.
The senator, who is Jubilee's aspirant for Nairobi Governor, started Sonko Rescue Team in January 2015, he said, to provide essential services to undeserved residents of Nairobi especially in poor neighborhood in Nairobi. He says he has helped fill the void for the people who have been neglected by the county government.
In an interview with Jeff Koinange on Citizen TV, Sonko claimed he takes home Sh1,000 from his  Sh1 million Senate salary, with the rest going to fund his philanthropic efforts such as the Sonko Rescue Team. This was in response to criticism that he funds the Sonko Rescue Team operation for showbiz using proceeds from illegal drugs trade. He has denied ever selling or trafficking drugs