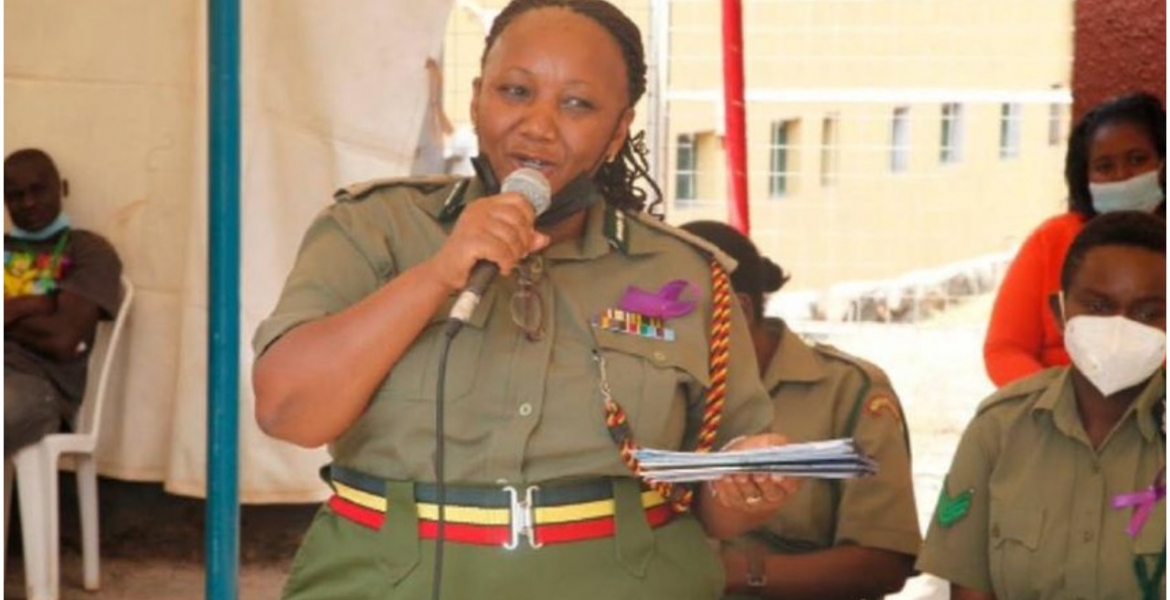 Assistant Commissioner General of Prisons Pauline Wanja Ngara has died.
Reports indicate Wanja passed away on Saturday night at the Aga Khan Hospital in Nairobi, where she had been receiving treatment for the past seven days. The cause of her death was not revealed.
Until her death, Wanja was the Director of Gender, NGOs, and Sports and was based at the Prisons headquarters in Nairobi.
Wycliffe Ogallo, the Commissioner-General of Prisons sent a message of condolence to the family and friends of Wanja, who he described as the "most dedicated, committed, promising, dependable, results-oriented and gallant director."
Ogallo said the deceased worked at the Kenya Prisons Service (KPS) almost throughout her adult working life. 
"As a leading figure in the struggle for the betterment of KPS, the late Pauline's legacy undoubtedly positions her as one of the Service's greatest, a gallant lady who made KPS immeasurably better," Ogallo said.
In 2007, Wanja was appointed as the first woman to head the Nairobi Remand and Allocation Prison since its establishment in 1911.
Before the promotion, she had been in charge of many women's prisons around the country, including Nyeri, Kakamega, Thika, and Lang'ata. Wanja joined KPS in 1985 at the age of 21.