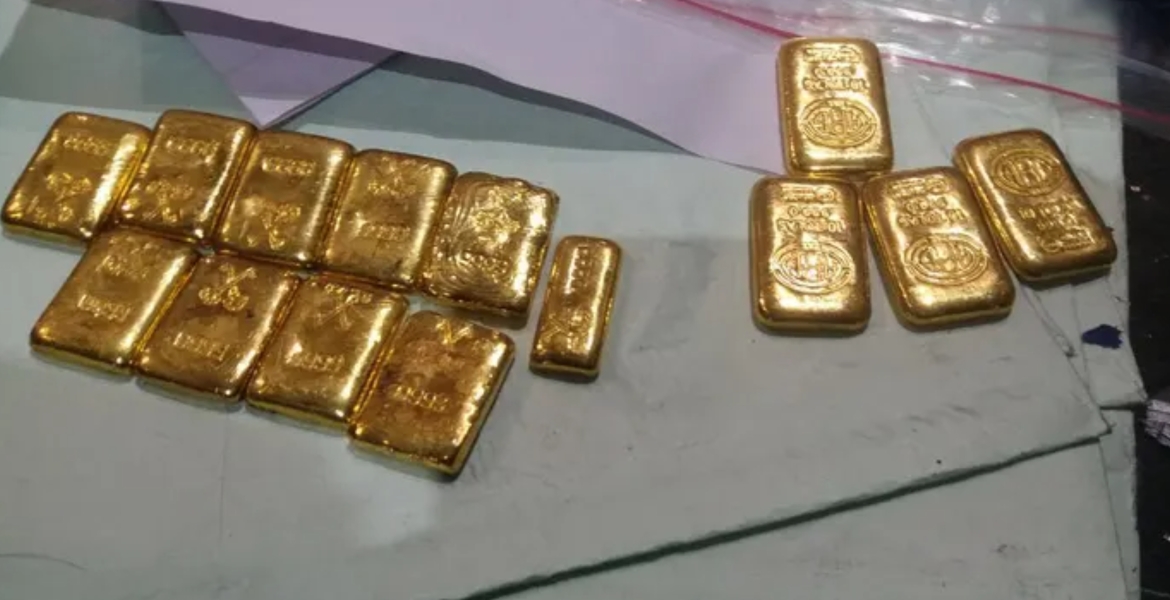 Authorities in India are holding three Kenyan nationals after they were caught trying to smuggle concealed gold into the country.
Custom officials at Mumbai's Chhatrapati Shivaji Maharaj International Airport seized over three kilograms of gold valued at ₹1.40 crore (Sh22 million) from the three Kenyan women, who arrived from Addis Ababa, Ethiopia on Friday, according to reports.
The gold was found to be concealed in their undergarments and in the sole of their footwear.
 "All the passengers are Kenyan national women. One of them was found to have concealed gold in the sole of her footwear, another woman had concealed gold in undergarment and in one case, the woman had concealed it in her body part," said a Customs official.
Customs officials are investigating from whom the suspects procured the gold and who was supposed to receive the consignment in Mumbai.
Last month, two crew members of Kenya Airways (KQ) flights were intercepted at the same airport with concealed gold.
Indian authorities said the two landed at the Mumbai airport from Nairobi on two separate flights and were found with the concealed gold. Carrying concealed gold is a criminal offense in India.
In a statement, Kenya Airways stated that it does not condone the breaking of local and international laws. 
"Kenya Airways (KQ) has received information that The Mumbai Air Intelligence Unit (AIU) has detained two of our employees for lack of proper documentation relating to precious metals found in their possession."
"The matter is under investigation, and KQ is cooperating with the investigating agencies. KQ has zero tolerance towards any action of its employees that contravenes local or international laws prevalent in the countries of its operations," KQ noted.