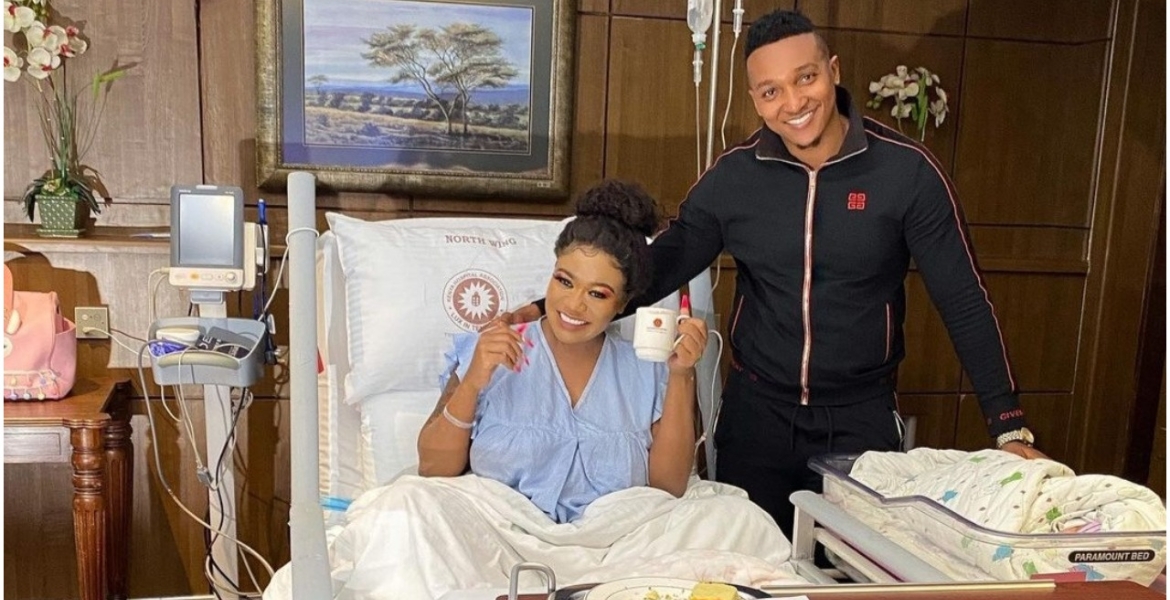 Socialite Vera Sidika and her husband Brown Mauzo have opened a social media account for their daughter Princess Asia Brown, who was born on Wednesday.
The girl's Instagram page has since amassed thousands of followers, which might make her a celebrity baby influencer.
As of Friday evening, Princess Asia's Instagram account had 37,000 followers, with over 21,000 likes on her first post.
A Facebook account created in her name barely three days ago also has attained more than 12,000 likes and thousands of comments and reactions.
Her mother and father command a huge following on social media, with 2.1 million and 365,000 followers on Instagram respectively.
Sidika, 32, said she delivered the baby through elective Cesarean section (CS). She termed elective CS as the best decision she ever made, saying it allowed her to decide the day her daughter would be born and she settled on October 20th, a public holiday meant to mark Mashujaa Day.
"Since elective CS allows you to select a date within a particular timeframe, I personally chose the date 20th October 2021 So she can be celebrating her birthdays from home with family since it's a public holiday, Mashujaa day," she said.