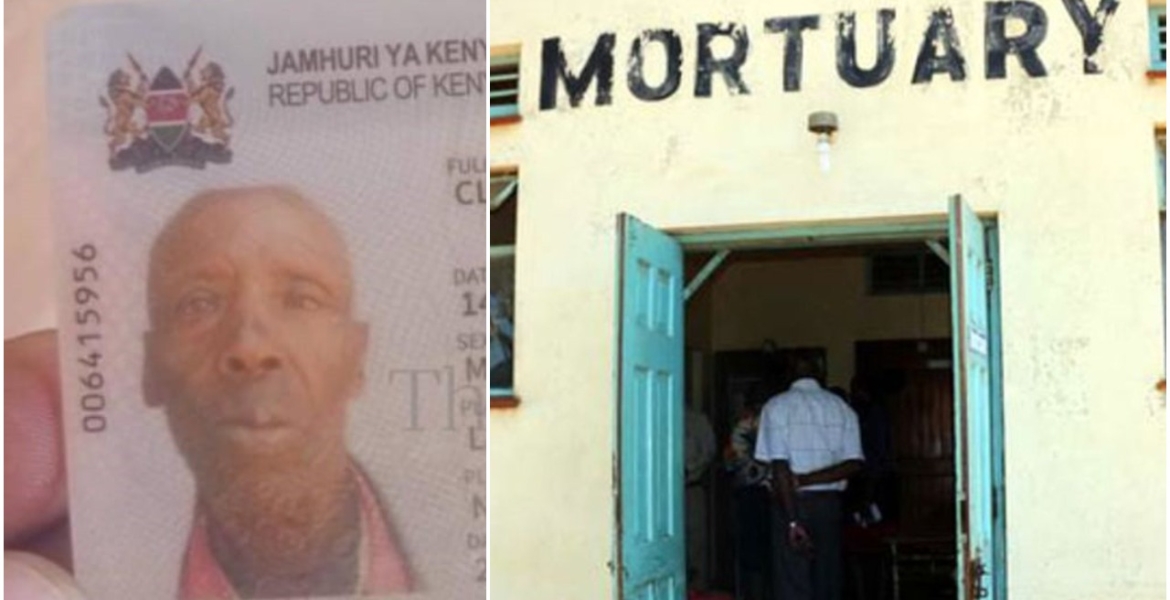 A family in Nyeri has refused to bury the body of their kin who died two years ago, saying he abandoned them when he was alive and squandered his wealth with a woman.
The remains of 69-year-old Clement Kariuki Kiraihira have been lying at Consolata Mathari Hospital mortuary in Nyeri since his death in 2019.
 Clement's brothers and sisters have refused to bury his corpse because they say the deceased neglected the family and squandered his wealth with a woman from Meru, reports The Standard. 
The seven siblings say they have disowned his body just like he abandoned them, having sold all his inherited land spending the proceeds with the unidentified lady.
"Our father had directed that he (Karimi) should not get an inch of the remaining land. He had sold his land and misused the money," Beatrice Ngima, the deceased's sister says.
Beatrice says their father had warned Kariuki against selling his share of land to non-relatives but he blatantly ignored it. Consequently, the family believes the man does not deserve a decent burial and is not ready to use their money for his internment.
Beatrice says they have ignored calls by the hospital and local administrators to bury their kin, saying the government should dispose of his body. The mortuary bill has accumulated to more than Sh500,000.
Ann Wahito, 50, says her deceased brother detached himself from their lives and was living large by frequenting entertainment joints in Nyeri and neighboring counties.  "I am a widow and cannot afford to bury him. The government should take up the matter and bury him," Ann says.