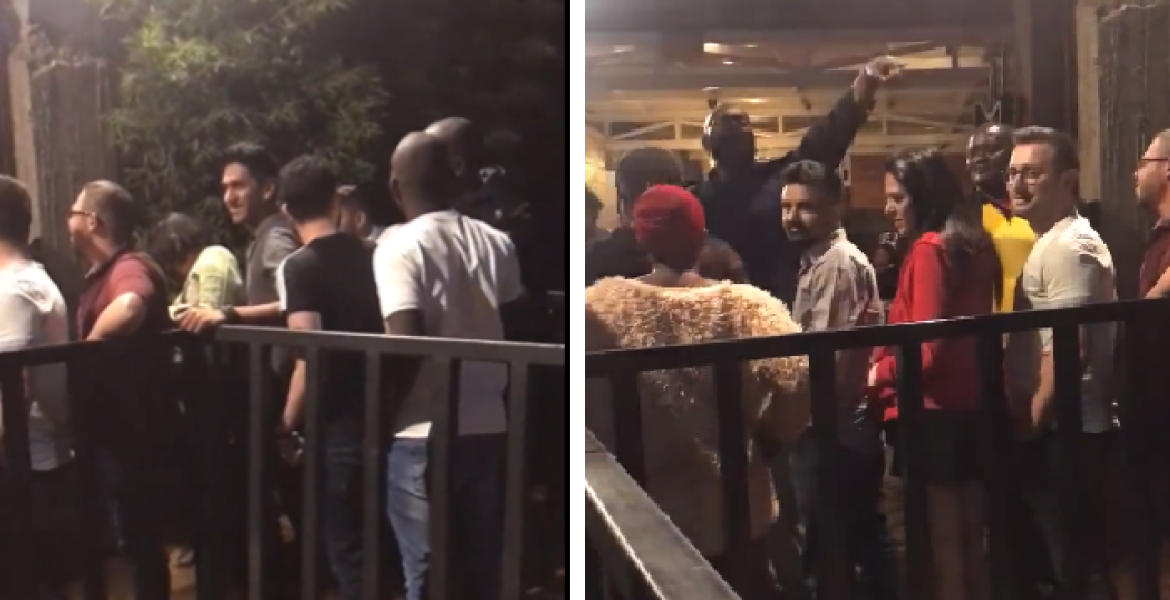 Popular Nairobi nightclub The Alchemist is under fire from Kenyans on social media over allegations of racism and discrimination.
This comes after a Twitter user by the name Slim Daddy posted a clip on the microblogging site alleging that the joint has been discriminating against black people at the entrance.
In the video, a black man believed to be a Kenyan is seen queuing at the entrance alongside Indians and white people before a well-build African bouncer orders him to move away from the queue.
"How will we ever beat racism if we are racist against our own selves. Last week when I went to Alchemist there was a line for White and Indian people, separate from the blacks'. One black guy tried using the line akachujwa immediately. This is sad really," Slim Daddy wrote.
Following public outrage, the club issued a statement confirming that it is aware of the viral clip and has since reached out to the individuals in a bid to get more information regarding the incident.
"Since we opened our doors, The Alchemist has always been a home to creators, partners, musicians and customers from all different backgrounds. It's clear from the response so far that we need to do better to ensure that our mission is upheld every single moment of everyday."
"To anyone that has felt aggrieved, we sincerely apologize and we look forward to sitting down together and addressing these issues head on," the restaurant stated.
Watc