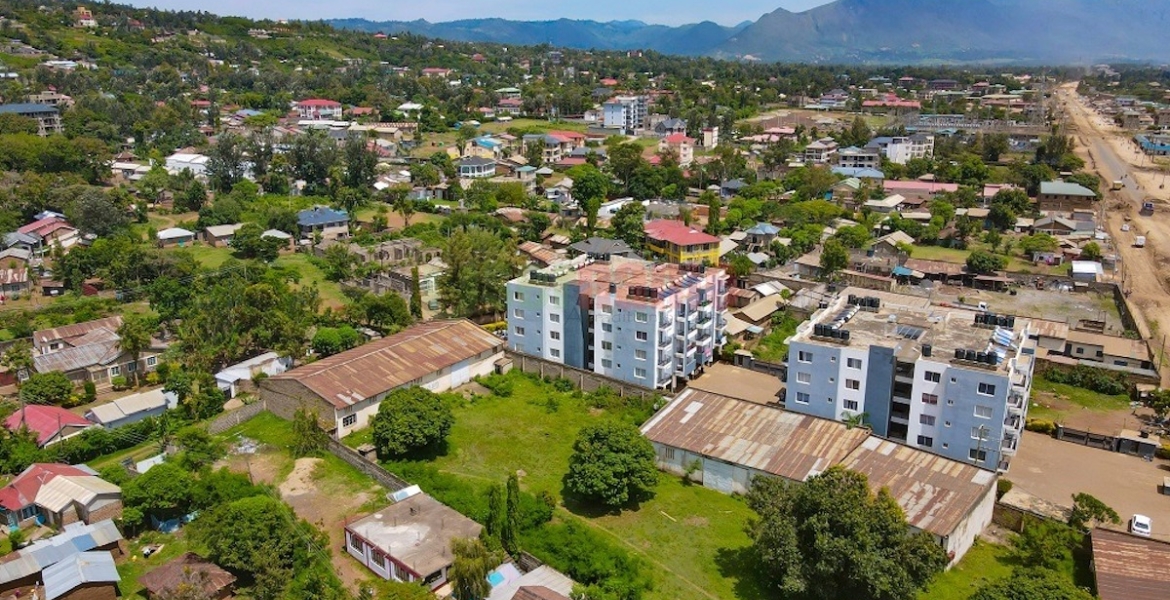 Since the beginning of the year, Kisumu City has been making headlines as a top area for real estate investments. Most Kenyans in diaspora have been asking about Kisumu and whether they should invest in Kisumu property market now. Well, before answering these investments question, let's discuss about the lakeside city!
Kisumu is a bustling city situated on the shores of Lake Victoria. With a population of over 500,000 people, it is among the four cities in Kenya alongside Nairobi, Mombasa and Nakuru. Kisumu is the capital of the Kisumu County and serves as the gateway to the western region of Kenya.
Kisumu is a vibrant city that is rich in history and culture. The Luo tribe, which is the largest ethnic group in the area, is known for their unique traditions, including music, dance and folk tales. The city is a hub of cultural activity, with many festivals and events taking place throughout the year. The most famous is the Kisumu Festival, which showcases music, dance and cuisine of the Luo people.
Kisumu has a rapidly growing economy, with many businesses setting up shop in the area. The city is also home to several universities, colleges and international schools, including Maseno University, the Great Lakes University of Kisumu, Kisumu Polytechnic, Braeburn Kisumu, Makini Schools among others.
In recent years, Kisumu has undergone a major transformation, with the construction of new roads, hotels, markets and shopping centers. The city is well-connected to other parts of Kenya, with an international airport and a railway line that connects it to Nairobi. It also enjoys great potential for real estate investment and there are several reasons why investing in Kisumu's property is a wise decision.
First, is the rapidly growing economy fuelled by a combination of tourism, agriculture and trade. As the city continues to grow, there is an increasing demand for residential housing, commercial facilities and hospitality amenities around CBD.
Second is infrastructure development which has given the city a huge facelift. The Kenyan government has invested heavily in infrastructural projects in Kisumu over the past few years. The city now has an international airport, a revamped railway and good tarmac road networks. These developments make the city more accessible and attractive to investors as they make transportation of goods and people easier and more efficient. This has further opened up areas close to Kisumu CBD for real estate investments.
Third is the growing demand for quality real estate projects attracting both local and international investors. In line with this, real estate companies are now setting base in Kisumu with attractive properties ideal for immediate development. For example, a company such as Username Investments is now offering a one of a kind real estate project in Kisumu known as The Domain, Kisumu Dala. This property is located along the Mamboleo - Miwani road, just 10 minutes' drive from Kisumu City and Airport. This project shares great proximity to Kibos Sugar Company and nears the Great Lakes University of Kisumu (GLUK) main campus.
The property is value added with an all-round perimeter fence with concrete poles, murramed roads, elegant estate gate, borehole water with electricity neighbourhood. The Domain Kisumu, Dala has areas allocated for kindergarten, oxidation area, health centre and open area. For anyone looking for a property ideal for building a dream family home, holiday homes and Airbnbs, this is project to invest in with prices starting from Ksh 399,000.
In conclusion, Kisumu's real estate market offers a lot of potential for investors especially Kenyans in the diaspora who are looking to diversify their investment portfolio in Kenya where they will get value for money. With the city's rapidly growing economy, infrastructure development, population growth and the cities massive opportunities, Kisumu offers an attractive investment real estate opportunity for all investors. If you are a Kenyan living in diaspora and looking for an ideal place to buy and develop, the Domain, Kisumu Dala, is an investment you can bank on.
By Username Investment Ltd. For more information Call 0721 44 99 11 or email diaspora@username.co.ke