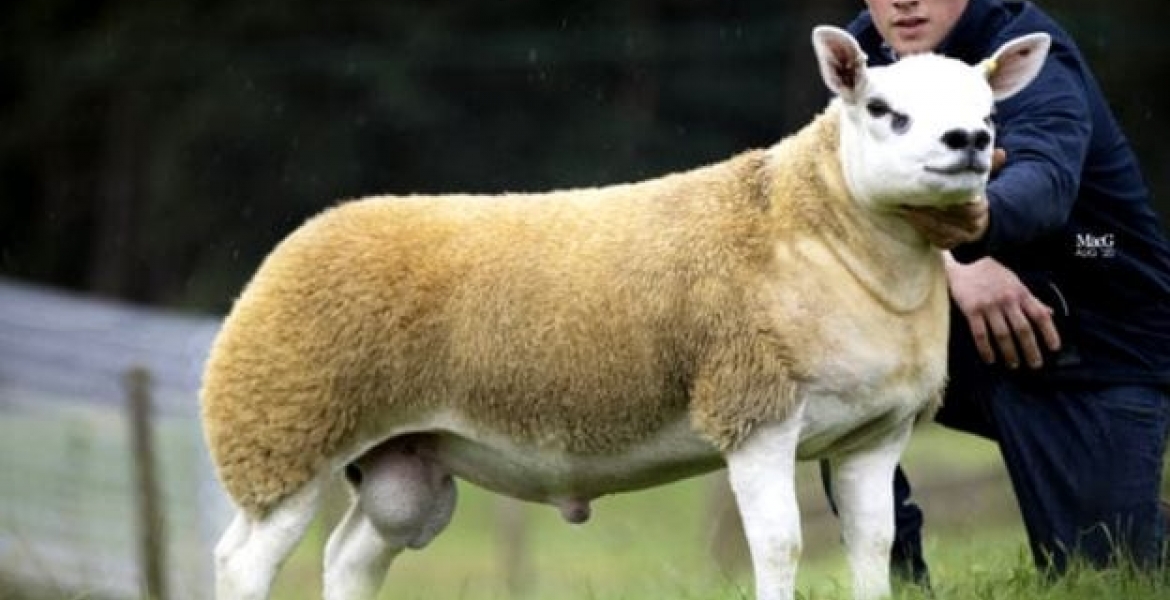 The world's most expensive sheep has been sold for a staggering $490,000 at an auction in Scotland.
The Pedigree Texel ram lamb Double Diamond was sold to three farmers at the Scottish National Texel Sale last Thursday by a breeder named Charlie Boden.
"The Texel is a breed that is justly famous: a highly adaptable breed that makes its home anywhere, a breed that delivers and successfully blends with other breeds to produce the ideal butchers' lamb for today's markets. Texels are the producer's favorite choice," a statement from the Texel Sheep Society reads.
The six-month-old ram is part of a breed that was originally from the Texel Island in the Netherlands.
"I knew he was going to be a lot of money but I wasn't expecting him to make that much. He's just an outstanding animal. He's a massive lamb with great confirmation and character, some of which is what breeding is all about," said Jeff Aiken, one of the three buyers.
"But with the pedigree, you start looking at the smaller details of the lamb - you look at his head, the hair color, the color around his eyes, legs, he was just perfect in every way."
The previous record was $308,000 (Sh31 million) paid for a Texel Deveronvale Perfection in 2009, according to the Texel Sheep Society. 
The society said the breed is well-known in Europe, Australia, Africa, and South America as a provider of a high-quality carcass that has a high killing out percentage. It is also known to transmit its qualities to its progeny when used for crossing purposes.