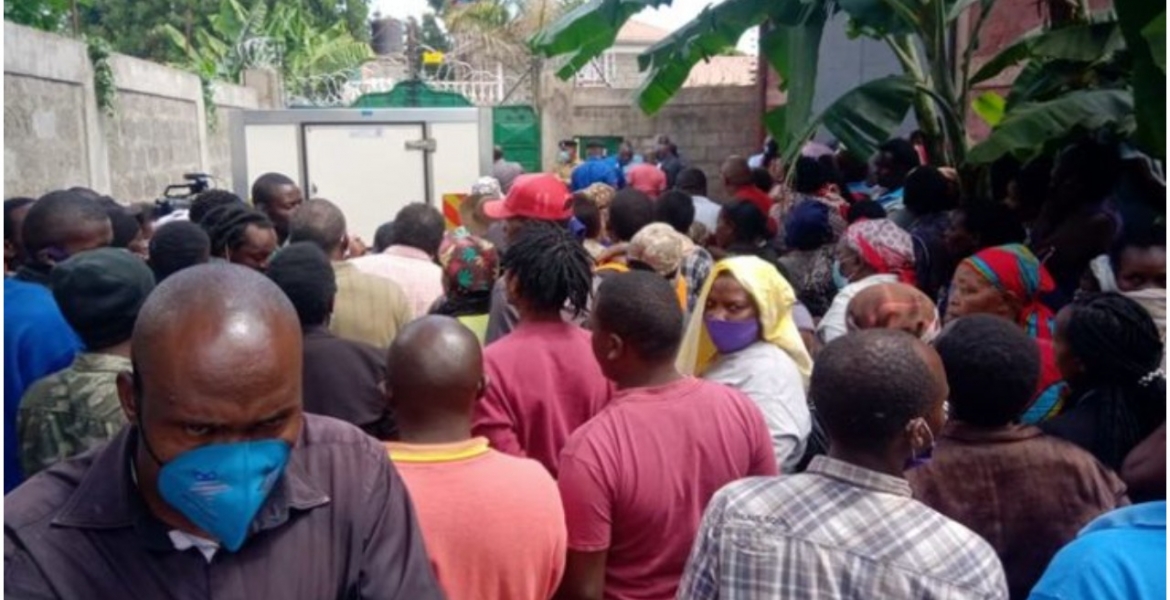 Nicholas Njoroge Warunge, the Kenyan man who was murdered alongside his family in their home in Kiambu County, was working in the US as a nurse.
Njoroge, his wife Wanjiku, their two children, niece, and farmhand were killed by unknown assailants this week.
The lifeless body of 55-year-old Njoroge was found lying within his compound on Wednesday morning while his wife, kids, and niece were found murdered inside their palatial house in Karura village in Kiambaa. The home is well secured with a perimeter wall that is 10-feet high.
The dismembered body of their casual laborer was found in a neighboring compound the previous day.
Njoroge's brother Njire Warunge said that he came to Kenya from the US on December 4th last year to reunite with his family. His wife also worked as a nurse at Wangige Hospital in Kiambu.
Kiambu County police commander Ali Nuhu said Njoroge was stabbed 36 times with what appeared like a heavy excavation digging bar.
 "We have not witnessed this kind of crime in the area for at least 10 years. It was not robbery because nothing appears to have been taken away," Nuhu said.
Neighbors said they did not hear a cry for help from the family. The bodies of the deceased were taken to the Kenyatta University mortuary.
 
An investigator who spoke to The Star on condition of anonymity said family members are the first suspects in the crime.
"The way this home is guarded, it is clear that there are issues in this family. We are treating them as among the suspects," the source said.
It also emerged that Njoroge's brother was murdered under mysterious circumstances in 2016 by unknown people while another was shot in the hip while driving home in 2019.