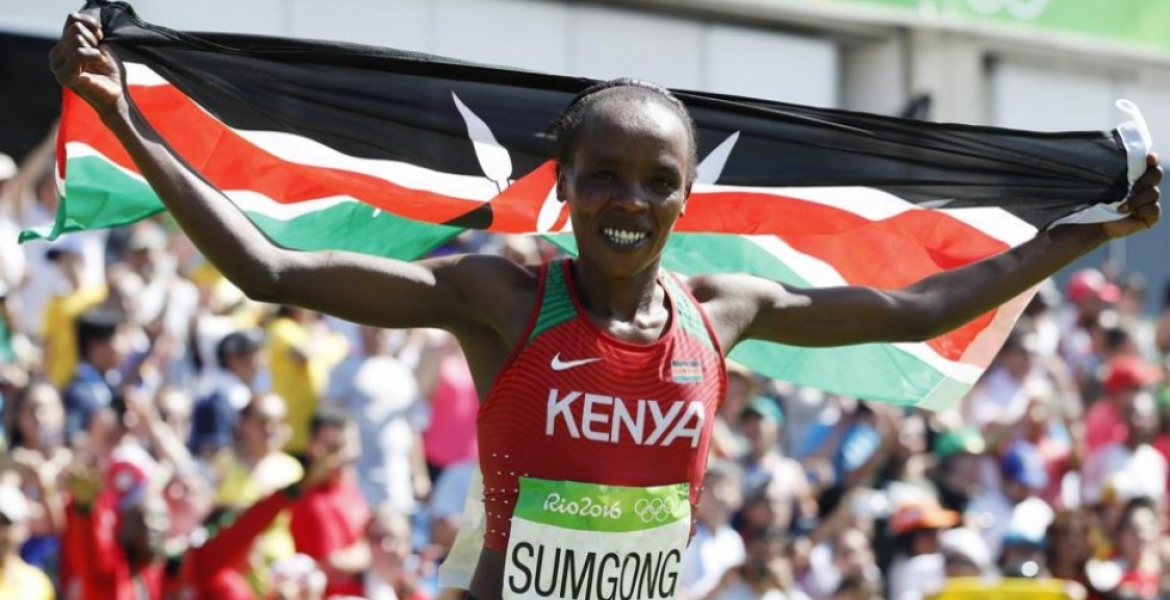 Jemima Sumgong, Kenya's gold medalist in women marathon at the 2016 Rio Olympics, has yet to speak publicly on the shocking news that she tested positive for EPO (Erythropoietin) in February, a substance banned by the World Anti-Doping Agency.
She did however post a message on Facebook on Friday evening saying "I train extremely hard. That's the only way to succeed in athletics. I'm yet to receive the news. Good evening all."
Athletics Kenya called the news of Sumgong's failed drugs test "extremely shocking and disappointing not only to Athletics Kenya but to the entire nation of Kenya." The body said it is unable to make further comment on it at the moment. Athletics Kenya also told athletes to educate themselves on the substances banned by the World Anti-Doping Agency and desist from using them.
In addition to winning Gold at Rio, Sumgong also won the London Marathon in 2016.
Following the latest news, London Marathon organizers on Friday said they have banned Sumgong from defending her title. "We are extremely disappointed to learn that Jemima Sumgong (Kenya) failed an out of competition drugs test in February.  She is currently suspended from competition pending the 'B' test and the outcome of the investigation," said a statement from London Marathon chief executive officer Nick Bitel. Bitel further said that "Sumgong will, therefore, not run in London on April 23 to defend the title she won last year."
There could be financial sanctions for Sumgong as well, as Bitel said London Marathon winners who are caught doping are requited to repay the money they have won from the event  or face legal proceedings.  Sumgong  could therefore be liable to repay the $55,000  she bagged after winning last year's event if the second test - "B" test - also comes positive for EPO.
Sumgong would also be stripped of the Olympic gold medal on  a positive "B" test.