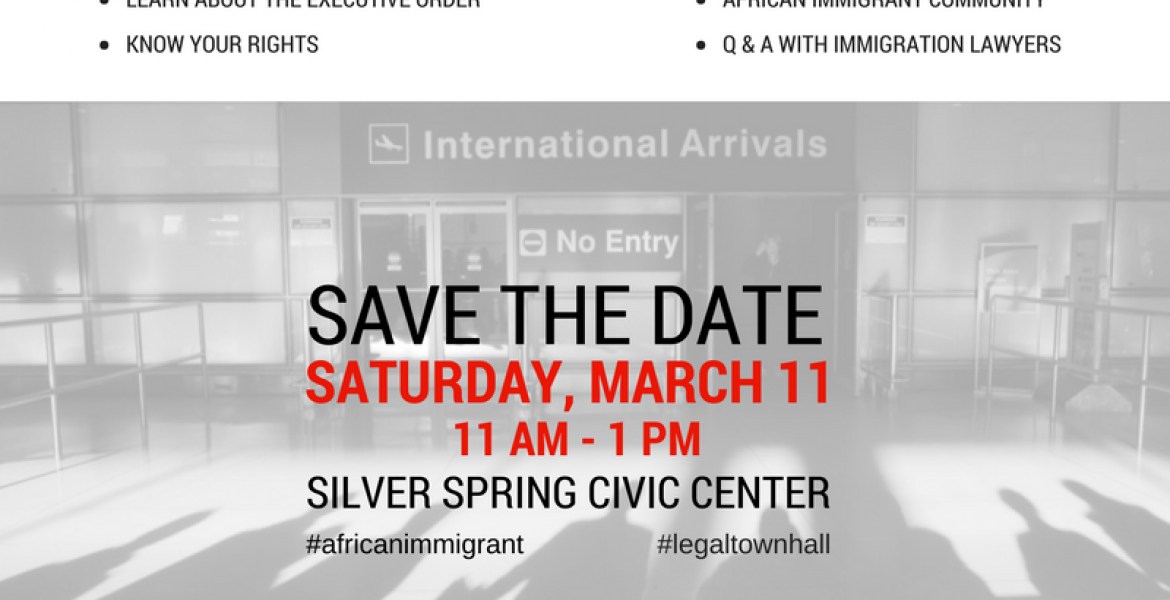 Join members of the Washington, D.C. metro area African community at an information town hall on the new Immigration Executive Order and travel ban.
This event is an opportunity to clear up any confusion and learn from experts what the Executive Order is. You will also learn about your rights as an African immigrant (visiting, temporary, permanent, and undocumented).
Immigration lawyers will be present to answer your questions and offer practical advice. Share this notice with your friends and family.
Date/Time: Saturday, March 11th, 2017 from 11am to 1pm
Venue: Silver Spring Civic Center; 1 Veterans Pl, Silver Spring, MD 20910.
If you have any questions, contact Act 4 Accountability at 240-245-0740 or info@act4accontability.com.