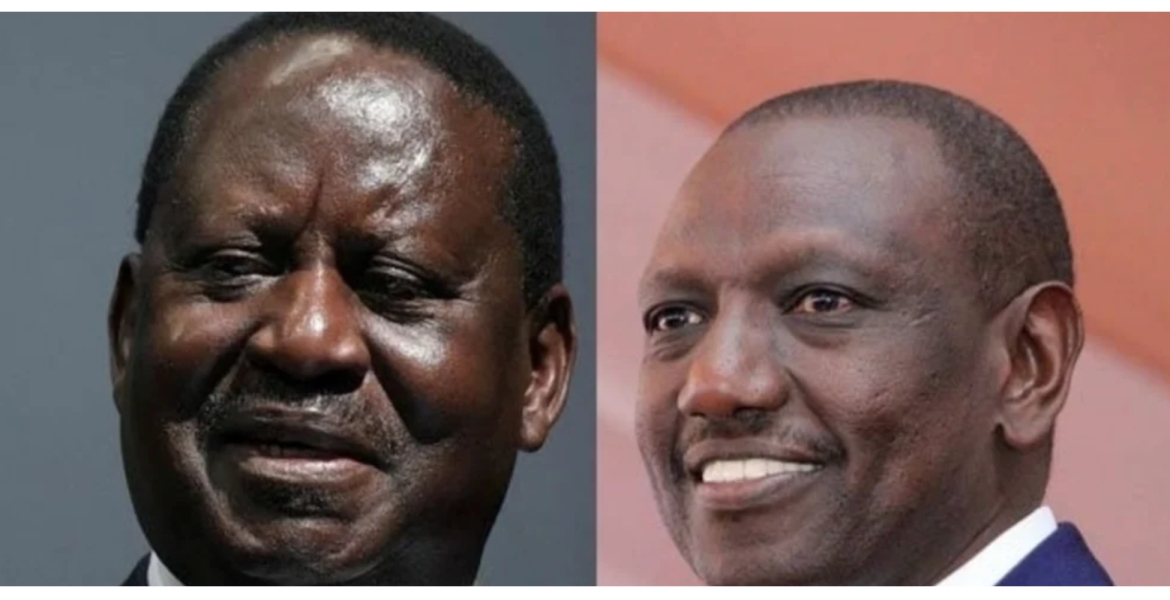 Azimio La Umoja-One Kenya coalition presidential candidate Raila Odinga has defeated his main rival William Ruto of UDA in all the 12 diaspora polling centres, according to provisional results from the IEBC.
In the 12 centres which have a total of 10,444 registered voters, Odinga garnered 3,827 votes ahead of Ruto, who managed 2,190 votes.
The diaspora has 27 polling stations spread in 12 countries including the United States of America, United Kingdom, United Arab Emirates, Tanzania, South Sudan, South Africa, Rwanda, Germany, Canada, Burundi, Qatar and Uganda.
Odinga garnered 190 votes in Canada, representing 69 percent of the 276 total votes cast in three polling stations namely Kenya High Commission in Ottawa, Kenya High Commission in Vancouver, and Kenya High Commission in Toronto. Ruto received 78 votes in the three stations.
In the US, there were three polling stations at Kenya Consulate in Los Angeles, Kenya Consulate in New York, and Kenya Embassy in Washington DC, with a total of 528 votes being casted. Raila got 393 votes (75 percent) and Ruto (132 votes).
In the UK, 581 voters participated in the presidential election at the Kenya High Commission in London with Raila receiving 64 percent of the votes (373) ahead of Ruto (198).
512 Kenyans cast their ballot in the United Arab Emirates (UAE) where there were two polling stations at the Kenya Embassy in Abu Dhabi, and Kenya Consulate in Dubai. Raila got 273 votes (53 percent) and Ruto (223).
In Germany where Kenyans voted at the Kenya Embassy in Berlin, Raila garnered 115 votes (51 percent) out of the 224 total votes cast while Ruto received 104 votes (46 percent). 
In South Africa, 445 Kenyans cast their ballots at the Kenya Embassy in Pretoria with Raila receiving 320 votes (72 percent) ahead of Ruto, who garnered 121 (27 percent).
In Rwanda, Raila gained 150 votes, representing 62.7 percent of the total votes cast, Ruto came second with 81 votes. 97 Kenyans voted at the Kenya Embassy in Bujumbura, Burundi, where Raila got 75 votes and Ruto 21.
In Tanzania, 270 voters cast ballots at Kenya Consulate in Arusha and Kenya Embassy in Dar es Salaam with Raila receiving 178 votes and Ruto 88. 785 Kenyans voted at Kenya Embassy in Juba, South Sudan where Raila gained 514 votes and Ruto 269.
Raila got 453 votes in Uganda compared to Ruto's 235 and he received 527 votes in Qatar, compared to Ruto's 519.