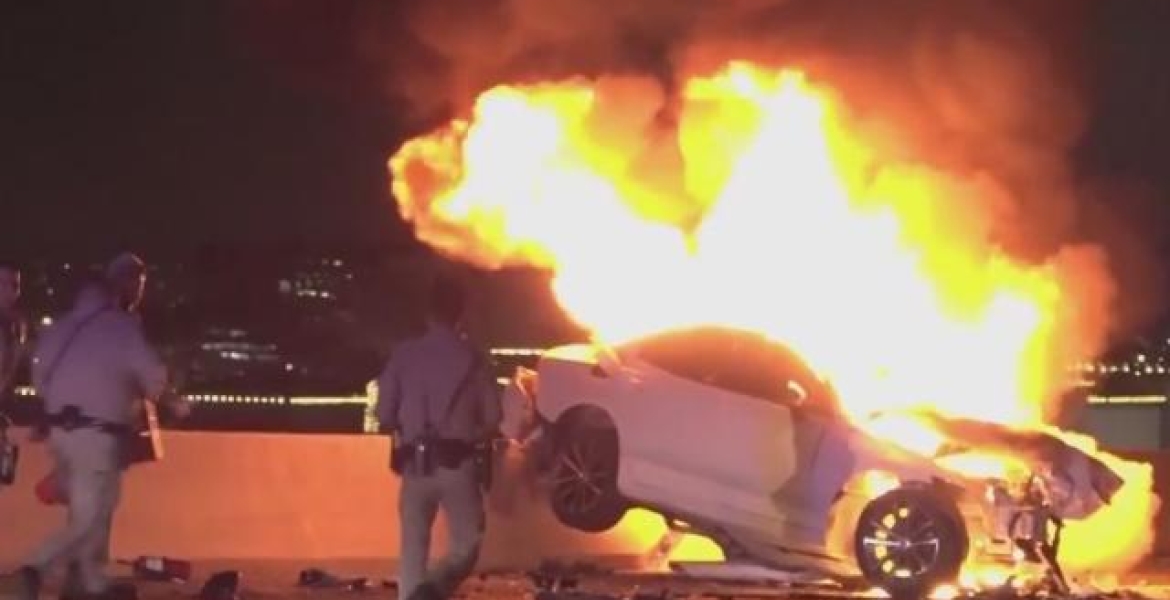 A Kenyan couple was among four people killed in a fatal road accident in the US state of California on Sunday morning.
Authorities said the 2.30 a.m crash involving three vehicles on the southbound 71 Freeway near Central Avenue in Chino Hills was likely caused by a wrong-way driver, KNBC reported.
Police said an unidentified driver was driving a white 2021 Volvo S60 going northbound on the southbound 71 Freeway lanes. The vehicle was also occupied by an unidentified passenger as well.
The white Volvo collided head-on with a Black 2018 Volvo S90 that was driving southbound. The black Volo was being driven by a man and had a woman passenger.
After the collision, the two vehicles span out and made contact with other vehicles nearby.
The occupants of the black and white Volvos were pronounced dead at the scene.
When officers arrived on the scene, they found at least one car engulfed in flames. A California Highway Patrol sergeant, among the first to arrive at the scene, tried to rescue the occupants of the burning vehicle.
"He attempted to use his fire extinguisher (from) his patrol car," Highway Patrol Sgt. Kenneth Phillips said. "Once that was exhausted, he used a bystander's fire extinguisher and attempted to defeat the flames, however, was unsuccessful."
Two of the victims have since been identified as Kenyan man Gideon Mbatha and his wife Ruth of Lake Elsinore, California.
The couple left behind three children aged 12, 7, and 3. The two were members of the Beacon Hill Church, and the greater California Kenyan Community.
Family and friends are appealing for financial assistance following the devastating loss of the two.
Financial support can be sent to;
Felix Mwania- Treasure
@Venmo @Felix-Mwania
Cash app $FelixMwania
Zelle 9492955346
Or sister Mary Horelia
@Zelle 9494328749