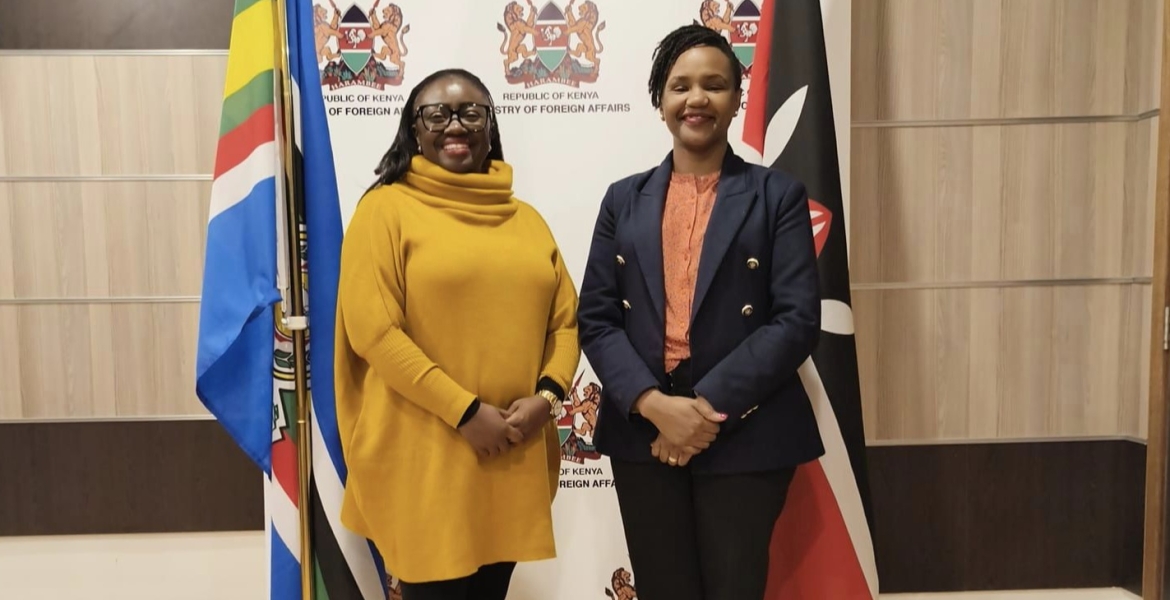 Senator Orwoba and Roseline Njogu
Nominated senator Gloria Orwoba and Principal Secretary for Diaspora, Roseline Njogu, have hatched a plan for the Diaspora public inclusion in the #EndPeriodPoverty campaign. 
The senator lauded their engagement as satisfactory in streamlining a structured channel for dispensing her period poverty campaign across the diaspora. 
Orwoba made headlines when she was kicked out of parliament donning white 'period stained' pants, a move she did to raise awareness of period poverty and shaming. 
The senator's stance on ending period stigma has attracted calls from organizations that wish to help make menstrual products more accessible.