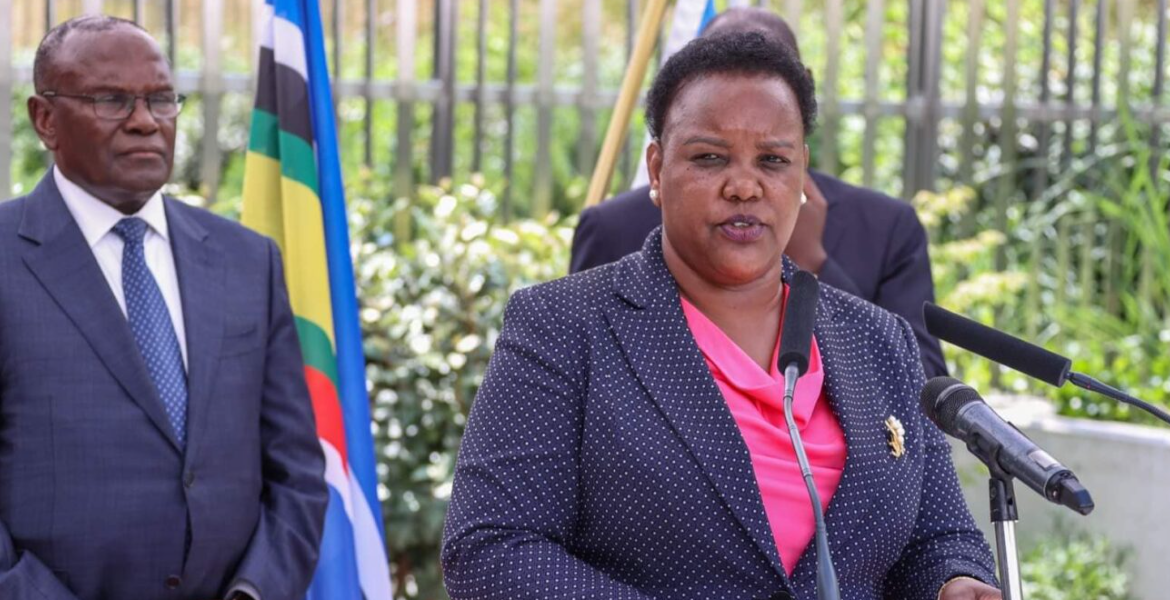 Labour CS Florence Bore
The Kenyan government has released data revealing that 283 Kenyan migrants working in Gulf countries have died in the past three years, beginning in January 2020. 
The statistics were presented by the Labour CS on Wednesday, August 2, in response to queries from members of Parliament about the welfare of Kenyan nationals in Gulf countries. The CS disclosed that 185 of the deaths occurred in Saudi Arabia, with 48 reported in 2020, 60 in 2021, and 77 in 2022. In the United Arab Emirates, 45 deaths were recorded from 2020 to December 2022, with ten in 2020, seventeen in 2021, and 18 in 2022. 
"The cause of deaths range from illness to homicide and the next of kin were appropriately notified of the reported death cases through the established channels. A total of 121 cases were resolved by involving parties in conflict and the Saudi authorities where necessary. A total of 97,173 Saudi Riyal were subsequently recovered and paid to the respective parties," Bore said. 
In Qatar, 53 Kenyan migrant workers died over the same period with 26 of them occurring in 2022. The CS further stated that Kenyan migrant workers in Gulf countries are entitled to medical care but those without legal residency permits or who have fled their work contracts face difficulties in accessing healthcare. In 2023 alone, 175 dispute cases were filed by Kenyan migrant workers in the three Gulf countries. 
Challenges faced by Kenyan workers in the Gulf include unpaid wages, changing employers, excessive workload, difficulties exiting after completing a contract, lack of access to medical treatment, injuries sustained while in recruitment agencies, inadequate accommodation and the need for regular contract extensions. The majority of Kenyan workers in the Gulf are employed in various sectors including education, banking, hospitality, transportation, agriculture, and domestic work.