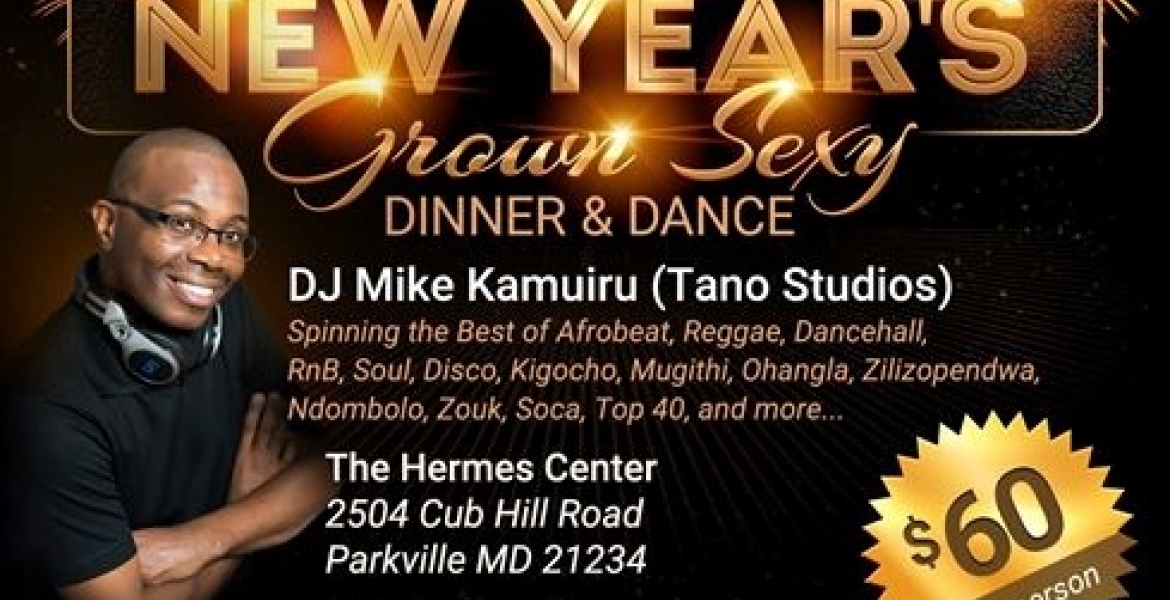 DJ Mike Kamuiru of Tano Studios and Acacian Events are offering a special Cyber Monday sale for tickets to the 2018 New Year's Eve Celebration in Baltimore, Maryland.
Tickets to the event are on sale at 20% off ($45 per ticket) from now until 11:59pm tonight (Monday, November 27th).
To access the discount when promoted enter the promo code cybermonday (all lower case) at the following link: https://goo.gl/c2ag8e.
Share this deal with family and friends.
************
DJ Mike Kamuiru (Tano Studios) will be spinning the Best of Afrobeat, Reggae, Dancehall, R&B, Soul, Disco, Mugithi, Ohangla, Ndombolo, Zouk, Soca, Top 40, and more...
Date/Time: December 31st, 2017 from 7pm to 4am
Dress Code: Cocktail /contemporary African, ladies sexy chic and gents keep it formal classy.
Dinner will be served promptly at 8pm and premium bars will be open all night.
Location:
The Hermes Center
2504 Cub Hill Road
Parkville, MD. 21234
Ticket price includes complimentary champagne toast
Don't miss this classy event! Start the New Year off right!
Ample FREE parking | Babysitting services available at a minimal cost.
Contacts:
Phone: (301) 455 3924
Email: tanostudios5@gmail.com
Website: tanostudios.com/acacian
---------------------------
** Ticket sales are NON refundable but transferable ** Please bring your ticket either on your phone or as a printed ticket. Be aware that security may require proof of identity on arrival.