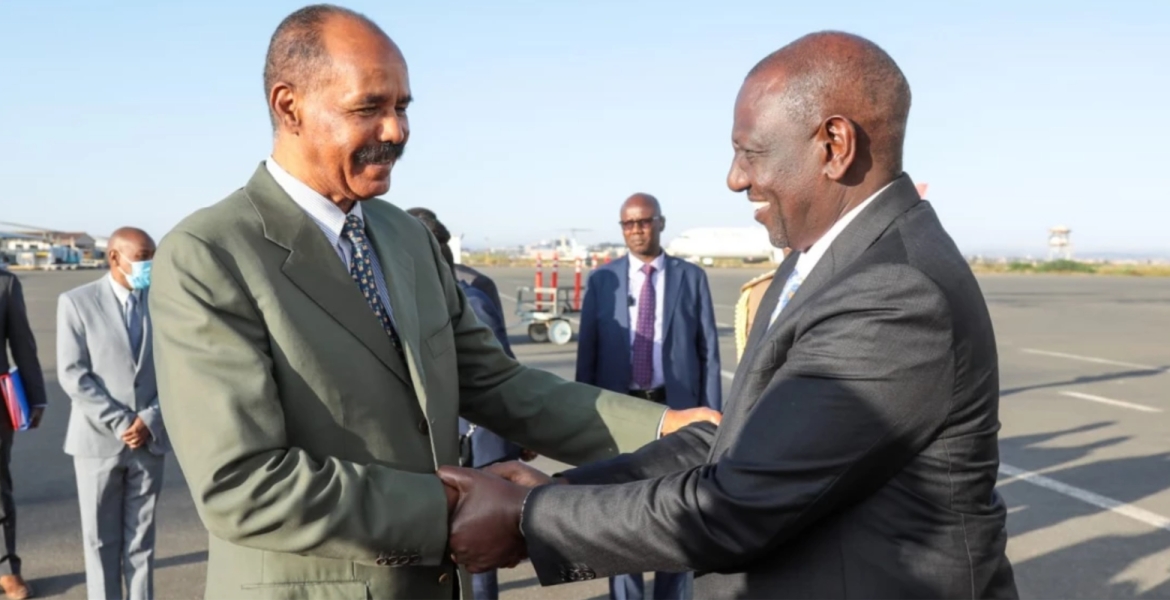 Kenya and Eritrea have agreed to abolish Visa requirements for their respective citizens in a move aimed at advancing regional integration.
The announcement was made by President Ruto and his Eritrean counterpart Isaias Afwerki after holding bilateral talks in Asmara on Friday.
The two leaders believe the move will bolster bilateral relations, and improve people-to-people ties besides entrenching regional integration.
"We will keep working together to promote regional trade and investment," said President Ruto.
At the same time, Ruto and Afwerki agreed to to cooperate in the African Union in the "spirit of Pan-Africanism", saying they consult on regional integration for the development of the two nations.
They further resolved to work together and consult on regional integration in efforts to safeguard regional peace, security and development in the Horn of Africa.
The two presidents underscored the importance of promoting regional trade and investment through developing regional land, sea and air transport.