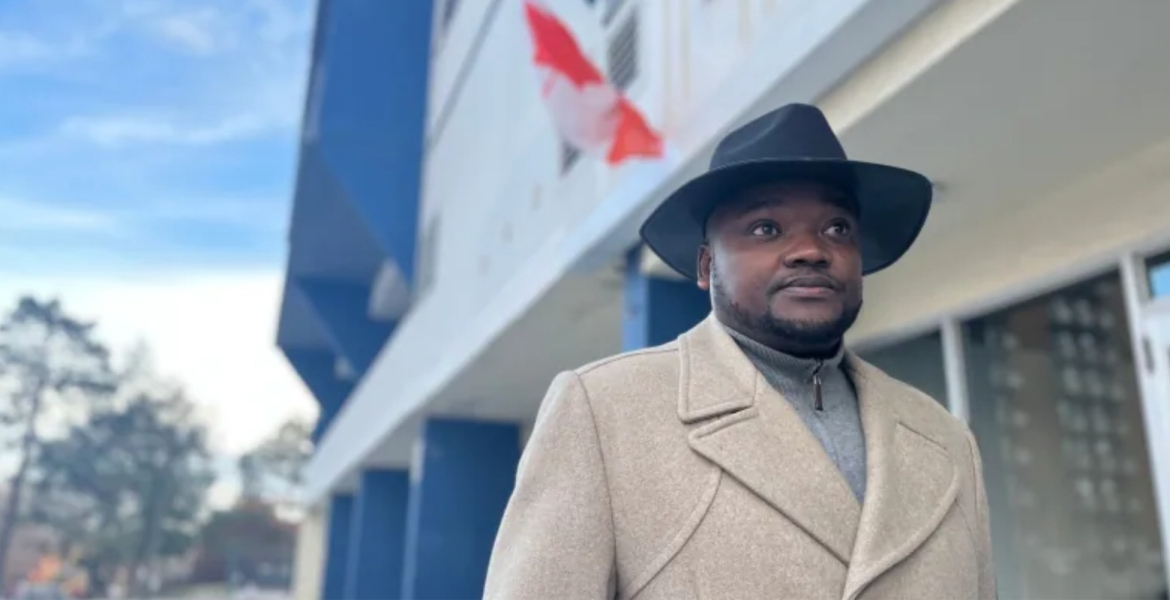 John Mulwa, a Kenyan-born chef who was set to be deported from Canada on January 28th will stay longer in the country.
This comes after he was allowed to stay in Canada for another 18 months on a temporary residence permit issued by Citizenship and Immigration Canada, according to his attorney Joshua Makori.
"We did submit an application for him to become a permanent resident under the what you call the humanitarian and compassionate application process … the minister may have given him this extension so that the application will be submitted to be completed," Makori told 900 CHML's the Scott Radley show.
As a result, Mulwa will be allowed to live and work in Canada until his application is completed.
Mulwa arrived in Canada as a refugee in 2014, leaving behind his family, and a three-month-old daughter, and has been living in Hamilton, Ontario, for the past eight years. 
He was initially granted protected person refugee status over a claim his life was in danger.
The 39-year-old chef was denied status in an initial hearing but was able to reside in Canada while making four more appeals over several years.
During his stay in Canada, Mulwa built a life in Hamilton having worked as a chef for the Students' Association at Mohawk College, a cook with Columbia International College, and runs a catering business that provides meals to unhoused communities.
"What I'm asking from the government of Canada is for them to grant me status so I can walk and be at peace and not be killed," Mulwa told Global News on Monday. "If I go home, something bad will happen to me."
In December he received a letter from the Canadian government saying his refugee claim has been denied, with the Canadian Border Services Agency (CBSA) giving him until January 28th to leave the country.
Mulwa claims some of his family members have been killed over land disputes and it will not be safe for him to return.
"The people who are threatening me and my family are definitely going to come for me," he said in a past interview.
His attorney Makori said Mulwa's issues surround substantiating claims that he is running from violence.
"Which is a challenge because if you are running away, for example like John who is running away from Kenya, it would be a challenge for to be able to get evidence from that country," he said.