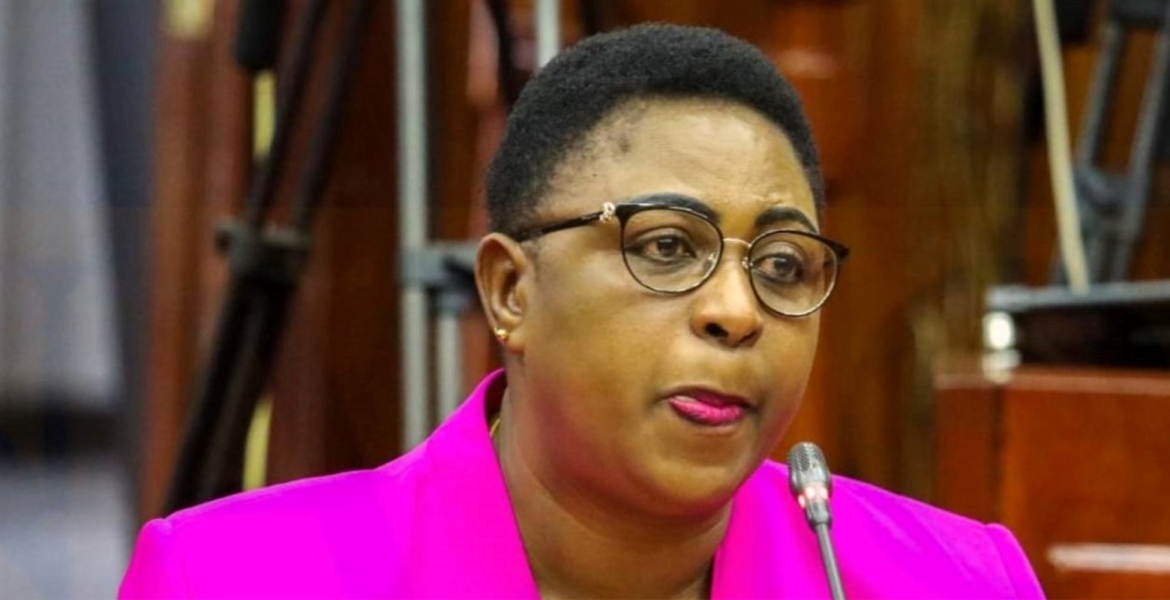 The High Court in Mombasa on Wednesday granted an application by the Director of Public Prosecutions (DPP) to withdraw a murder charge against Public Service and Gender Cabinet Secretary Aisha Jumwa.
The former Malindi MP will now be a state witness and is expected to testify against her former bodyguard Geoffrey Otieno Okuto.
Jumwa and Okuto had been charged with the 2019 murder of Orange Democratic Movement (ODM) party supporter Jola Ngumbao.
Jola, 48, was shot dead during the Ganda Ward by-election in October 2019 after Jumwa and her supporters stormed a meeting organized by Reuben Katana, the ODM candidate in the by-election.
Jumwa, who arrived at the meeting in a convoy of several vehicles, accused Katana of conducting campaigns long after the official campaign window elapsed. 
DPP applied to withdraw the murder charge against Jumwa after her lawyer Danstan Omari requested a review of the case, arguing that evidence presented by prosecution did not show she was involved in the shooting. 
Omari said his client has never owned a gun, nor was there an indication that she had a gun on the day Jola was shot.
"We provided evidence that she never knew the deceased. She never planned to murder. She never had any prior premeditated concept of going to murder," said Omari.
In October, the DPP dropped charges against Jumwa in a case where she was accused of misappropriation of Sh19 million allocated for the Malindi Constituency Development Fund.