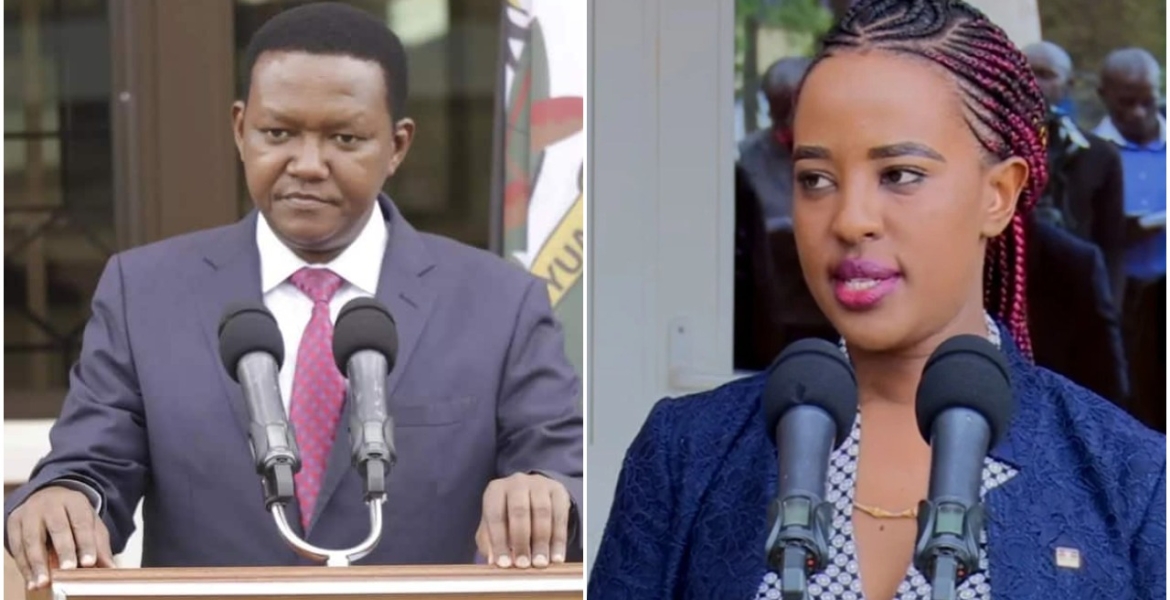 Former Machakos County First Lady Lillian Ng'ang'a says her life is in danger following her break-up with Governor Alfred Mutua.
Speaking to the media on Thursday, Lillian accused Governor Mutua of threatening her life and wants the government to institute criminal investigations against him.
Lilian, who was accompanied by lawyer Phillip Murgor, claimed Mutua has vowed to "finish" and "crush her to ash" following their separation a few months ago.
She claims that Mutua stormed her house in Kileleshwa on September 8th in the company of his bodyguard and drove away with her car that was fully registered in her name since 2014.
"Mutua proceeded to fraudulently transfer the ownership of the car in the logbook into his name, and thereafter sold the vehicle to a 3rd party," she said.
Lillian also says Mutua illegally transferred her 45 percent stake in the company that owns their A&L Hotel, to his sister.
"My advocates have managed to trace the transaction documents from the company registry," she added.
Lilian, who clarified that she was not legally married to Mutua, accused the governor of threatening her and those close to her. 
She cited a meeting at Windsor Golf Club on September 22nd, where Mutua declared her enemy number one.
"Mutua angrily termed me as his Enemy No 1, and threatened to "crush me to ash", as he takes away everything I have, and own. Indeed, this has already started as he has demanded that I refund any money he has ever given to me or made available for my use."
"He stated that he had offers from people to kill persons close to me, and threatened that he might indeed take up the offers to teach some of them a lesson," said Lillian.
Lillian says she filed a case in the High Court last month for a restraining order as she believes her life is in danger. 
"I am publicly requesting Mutua to immediately return my property, cease threatening my life, and those around me and stop his arrogance, wanton abuse of power, manipulation, and bullying. He needs to get a life and move on," she concluded.