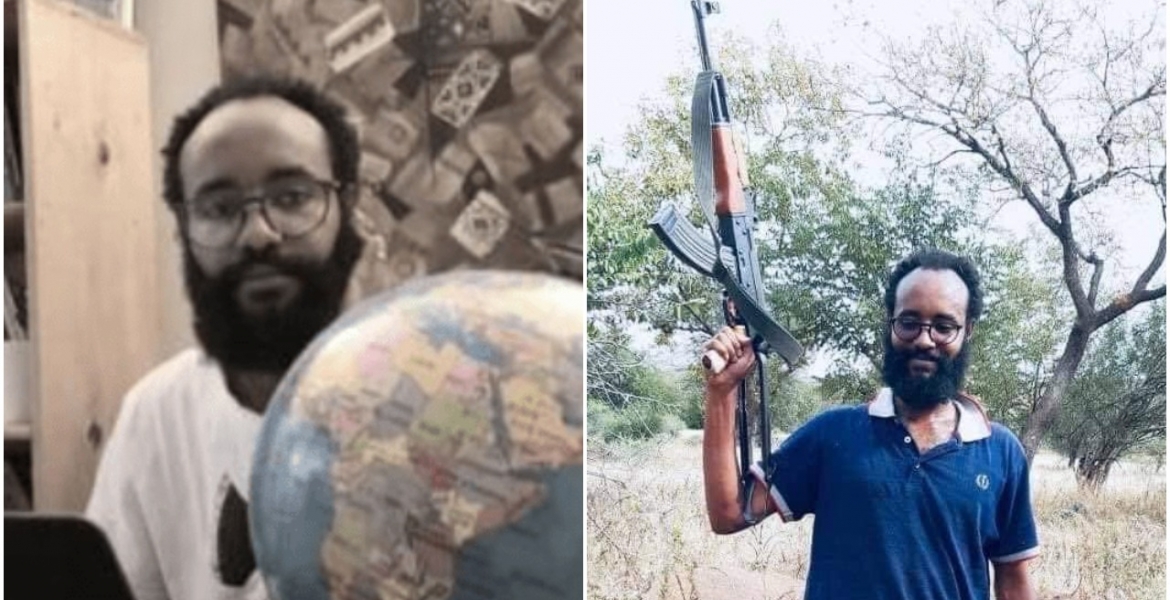 A Nairobi-based BBC journalist has quit his job and joined the militia in Ethiopia's Tigray region.
Desta Gebremedhin Asefa served as a reporter at BBC's Tigrinya before resigning and joining the armed struggle in the war-torn region. 
In a memo on Friday, BBC said Asefa was no longer their employee and warned other members of staff against contacting him.
"This is to inform you that BBC Tigrinya's Desta Gebremedhin Asefa has left the BBC with immediate effect. We advise that Desta should not be contacted or used in any BBC programmes," the memo addressed to BBC employees read.
Asefa's wife Weyni Abraha also confirmed the move, saying she is proud of her husband as he has not been at peace since war broke out in Tigray.
She said Asefa decided to leave the newsroom for the battlefield after traveling to Sudan to cover the Tigrayan refugees.
Conflict erupted in the Tigray region six months ago after Ethiopia Prime Minister Abiy Ahmed declared the Tigray People's Liberation Front (TPLF), the political party that represents the Tigray region, a terrorist group. 
Tigrayan defense forces are fighting against the Ethiopian National Defense Force, which has partnered with troops from neighboring Eritrea and other militias within Ethiopia.
The war was created an immense humanitarian crisis, with about 2 million people being displaced from their homes while thousands others have fled to neighboring Sudan.