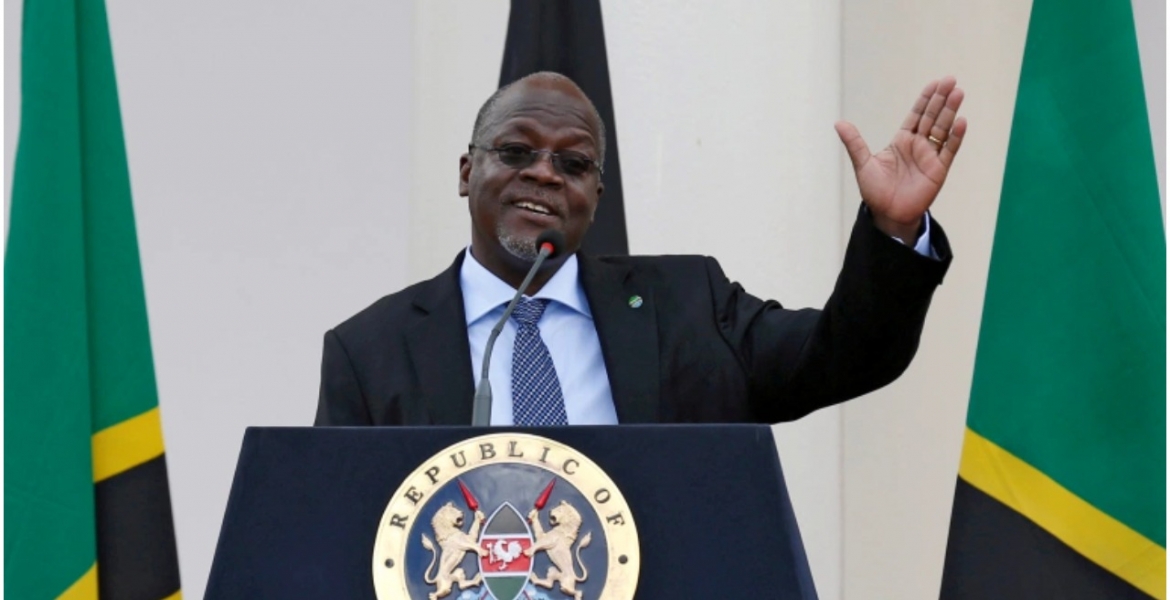 Tanzanian Prime Minister Kassim Majaliwa has refuted reports that the country's President Pombe Magufuli is undergoing COVID-19 treatment abroad.
Speaking on Friday, Majaliwa said Magufuli "is in the country and working hard in his office."
"I want to assure Tanzanians that their president is fit and working hard as usual. I even spoke with him this morning about my trip to Njombe and he told me to greet you for him. I spoke to him by phone in Dar es Salaam while I was in Dodoma," Majaliwa was quoted as saying during Friday prayers in the Njombe region.
Earlier reports indicated that Magufuli was admitted to the Nairobi Hospital in Kenya after he contracted COVID-19.
The 61-year-old has not been seen in public since February 27th and has not spoken since the emergence of rumors suggesting that he is unwell.
The Tanzanian government is yet to issue a statement confirming or denying the claims about the president's health status and his whereabouts.
Tanzania's main opposition party Chadema on Friday demanded information on Magufuli's whereabouts.
"We are forced to ask this given that the president appeared in public two weeks ago and no official statement has been released after the reports of his hospitalization," said Chadema secretary-general John Mnyika.
Exiled opposition leader Tundu Lissu, who unsuccessfully challenged Magufuli in November last year's presidential election, claimed Magufuli was flown to India from Nairobi for specialized treatment after his condition deteriorated.